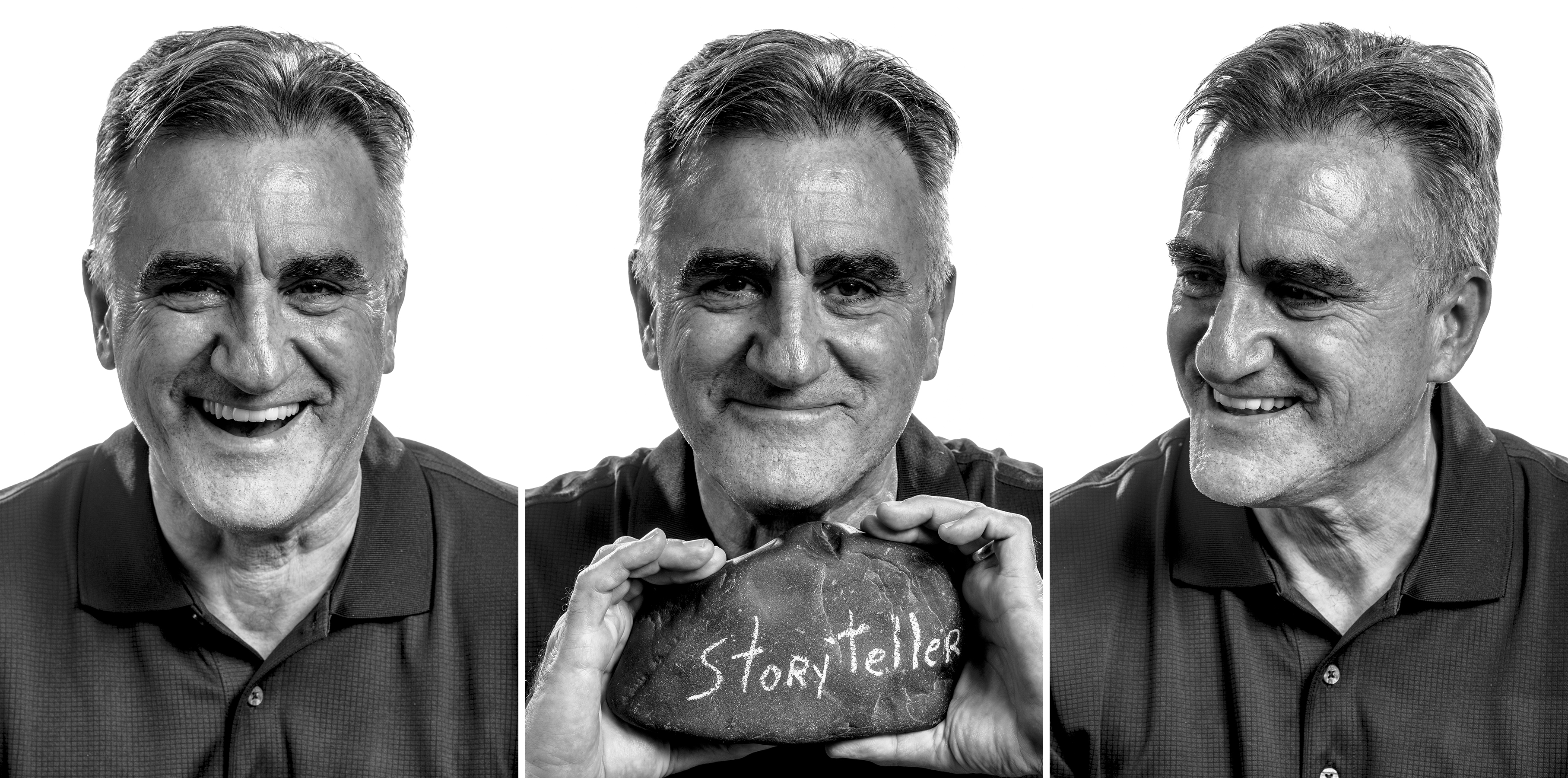 In putting on the armor of God, it's important to have proper footwear for protection against Satan's attacks and also to anchor yourself firmly in the gospel of peace.
We want to have God's peace as a foundation — a sure, firm footing under us. If you do this, your step will be strong.
In the third week of our sermon series "Fight Club," GBCC elder and communications director Mike Vandermause examined Ephesians 6:15, which says: and with your feet fitted with the readiness that comes from the gospel of peace.
That verse was referring to the armor of a Roman soldier, who would have worn sandals that had spikes on the soles for balance and traction.
Mike used the analogy of the Ice Bowl, one of the most memorable Packers games of all time. Near the end of the game offensive lineman Jerry Kramer dug in his spikes on a frozen Lambeau Field in order to throw the famous block that allowed Bart Starr to score the winning touchdown and the Packers to beat the Dallas Cowboys and win an unprecedented third straight NFL championship.
Mike talked about two kinds of peace on which we must establish a strong, solid footing that can withstand Satan's attacks:
Peace With God
*Romans 5:1 says, Therefore being justified by faith, we have peace with God through our Lord Jesus Christ.
The gospel message is simple: God loves you; all humans have sinned and are separated from God; God sent Jesus to take the punishment for our sins by his death on the cross and resurrection from the dead; we must trust Jesus for salvation to experience peace with God.
*Scripture says over and over that Jesus is the only way to salvation. We must anchor our spiritual lives in that truth. 1 John 5: 11-13 says: And this is the testimony: God has given us eternal life, and this life is in his Son. He who has the Son has life; he who does not have the Son of God does not have life. I write these things to you who believe in the name of the Son of God so that you may know that you have eternal life.
*We experience peace with God not because of anything we have done, but because of the work Jesus did on the cross. Other verses that give us the assurance of salvation based on our trust in Jesus include:
Ephesians 2: 8-9
1 John 5: 11-13
John 5:24
John 6:47
John 3:36
Romans 10:9
Romans 8:1
John 3: 16-17
Acts 2:21
John 14:6
Acts 4:12
Romans 6:23
Ephesians 2:5
John 10:28
John 17:3
1 John 2:25
*We must stand firm in the gospel message that salvation is based on our relationship with Jesus, not our religious works. Satan will try to twist the simple truth of the gospel by feeding us lies, such as:
-You have to do something to earn salvation. Trusting in Jesus isn't enough. You need to earn God's favor.
-You aren't good enough to be loved by God.
-Look what you did — Jesus will never forgive you for that.
*What about the verse in James that says faith without works is dead? The truth of the gospel is, good works are not the cause of salvation; they are the evidence of it.
Peace of God
*The definition of the peace of God is: a state of tranquility or quietness of spirit that transcends circumstances. Philippians 4:7 describes it like this: And the peace of God, which transcends all understanding, will guard your hearts and your minds in Christ Jesus.
*Peace is a gift from God. The closer we draw to him, the more of his peace we can enjoy. But that doesn't mean Christ followers are promised an easy life or constant prosperity. In John 16:33 Jesus said to his disciples: I have told you these things, so that in me you may have peace. In this world you will have trouble. But take heart! I have overcome the world.
*In the spiritual battle Satan will try to twist the peace of God and exploit our weak spots:
-If we struggle with putting our worth and identity in possessions, Satan will say: you need more money, a bigger house, a newer car, a better job. The truth is, lasting satisfaction and peace do not come from possessions.
-If we struggle with fears and self-doubt, Satan will say: Things aren't going to work out. You're going to fall on your face. You shouldn't use your God-given gifts because you might face rejection. The truth is, our identity is grounded in Jesus and the gospel of peace.
-If we struggle with pride, Satan will say: You don't need God. You're self-sufficient. You're in control. The truth is, God is in control and we're not.
*We often picture peace like a Door County sunset when the water is calm and all seems right with the world. The problem with that picture is it won't last. A truer picture of peace is a little bird caught in a fierce storm but still being able to sing because of the knowledge of being in the palm of God's hand. God won't prevent struggles and difficulties in our lives, but he always promises to be with us in the midst of life's storms.
*Kay Warren, wife of Pastor Rick Warren, said this about standing firm in the midst of life's trials: "Someone recently asked how I survived my son's suicide. I told him I've sent my spiritual roots deep into the character of God for more than 50 years. Circumstances tried to brutally rip out the "tree" of my faith — but the roots held."
*Mike gave examples of some difficulties in his life that occurred in four consecutive years: a brother-in-law committing suicide, the death of his mother, a cancer diagnosis, and the loss of a job. Mike said it wasn't his strength that carried him through those hard times. Instead, he needed to tap into God's strength, and by doing that he could experience God's peace. It doesn't mean all of our questions will be answered, or that we won't experience pain -- even years later. But God's presence brings comfort. We are put in a place where we must depend on him.
Discussion questions
Are you experiencing God's peace? Why or why not?
Are your feet firmly planted in the gospel of peace?
When has Satan been able to push you around?
Are you aware of your weak spots that Satan tries to exploit? How can you guard against his attacks?