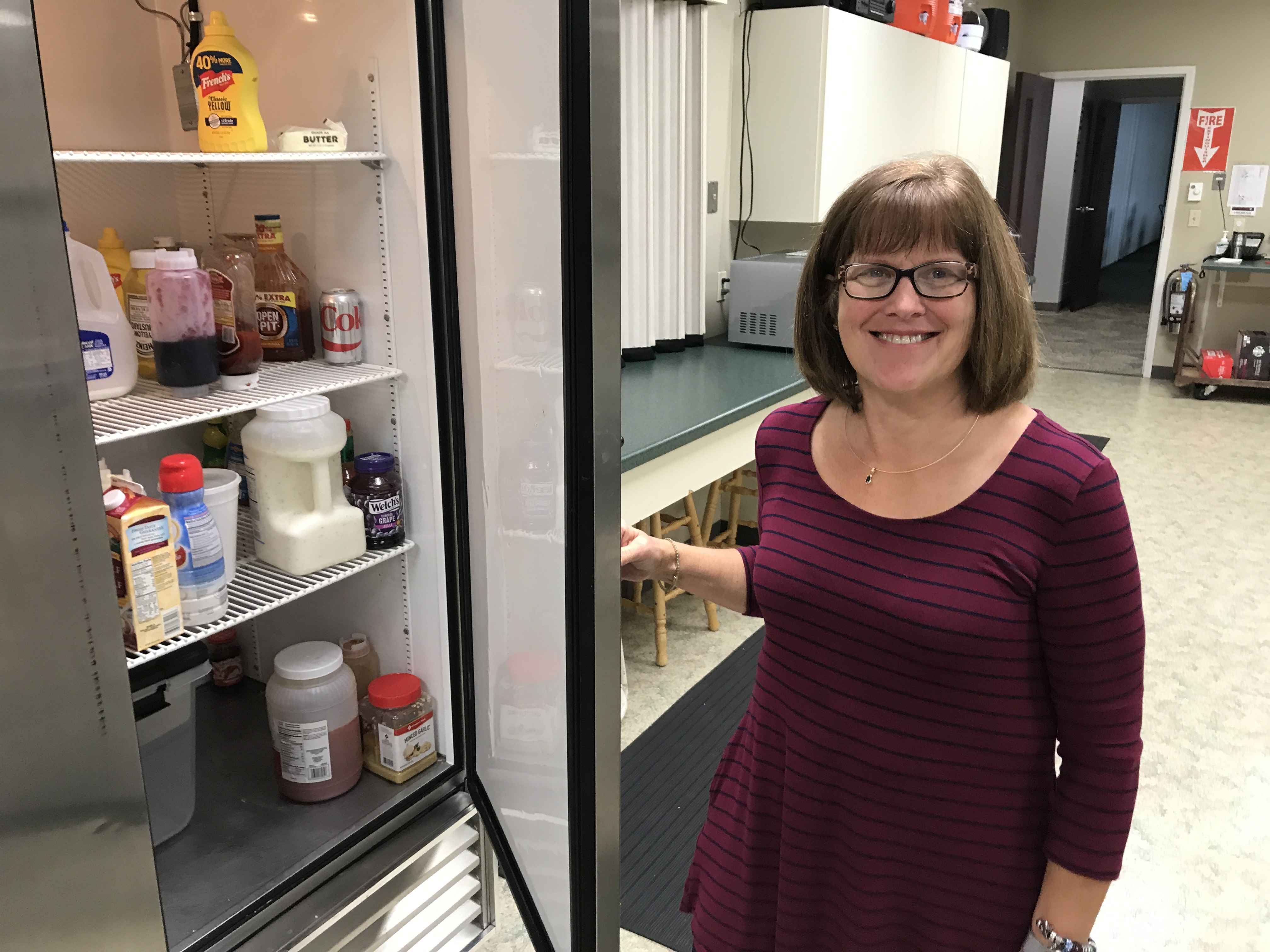 For Barb Jarosinski, serving at Green Bay Community Church is so much more than working in the kitchen.
It goes beyond preparing meals and providing food to hundreds of people during the week.
"I like the camaraderie that I have with my team," Barb said. "I've had a few volunteers that came in and didn't want to talk about what had been going on in their lives. It's cool to see how they've opened up."
Serving together is a great opportunity to come alongside others and share in their joy and pain.
Last year Barb had to deal with the struggle of caring for her dying father. One of the volunteers she works with at GBCC would send encouraging texts and ask Barb how her day was going. "It's the same person that said they would never share their story," Barb said, trying to hold back the tears. "I know her story. So that's neat."
Barb leads the kitchen team that preps, prepares and serves meals at church on Tuesday and Wednesday nights.
"I see Barb as a gift to the church," GBCC guest relations coordinator Cindy Vandermause said. "She serves selflessly behind the scenes. She doesn't do it to gain attention. She is a true servant."
Barb and her husband Larry started coming to GBCC in 1991 when the church was located on Old Shawano Avenue. She tried some other volunteer roles but found her niche while working in the kitchen for Dessert Theater years ago.
"That is when I first found where I fit," she said.
"I love Green Bay Community Church and it's just a way of being involved. I did not know I liked to cook until I got into the kitchen here. I mean I always cooked for my family, but I did not realize how much I liked to cook and to serve until I was here in the kitchen."
Cindy says of Barb: "She brings her unique gifting and blesses our church with that. She is feeding people physically but also meeting a spiritual need by getting people to connect."
When Barb was young her family didn't go to church. As she got older Barb attended three different denominational churches. She eventually responded to an altar call at a non-denominational church and made her relationship with Jesus personal.
One weekend back in the early 1990s when Larry was working out of town Barb showed up at GBCC with her four children. "We were searching for a church," Barb said. "I hauled four kids into Green Bay from Pulaski and got home and said, 'You're not going to believe this church.' And we have been here since."
Barb encourages anyone who doesn't volunteer at GBCC to seriously consider doing it.
"You're never going to know whether it fits unless you try it," Barb said. "If you don't like it you don't have to keep doing that area. There's lots of areas to try. You have to just keep trying until you find something that fits you."
The benefits of volunteering are priceless.
"I can come into church and be really crabby and down and just get in and be serving others and it just changes your whole mentality," Barb said. "You're helping somebody else and I think that always changes you."
Barb sees GBCC as a place to worship God and interact with people. But it's even more than that.
"This is my home," she said.