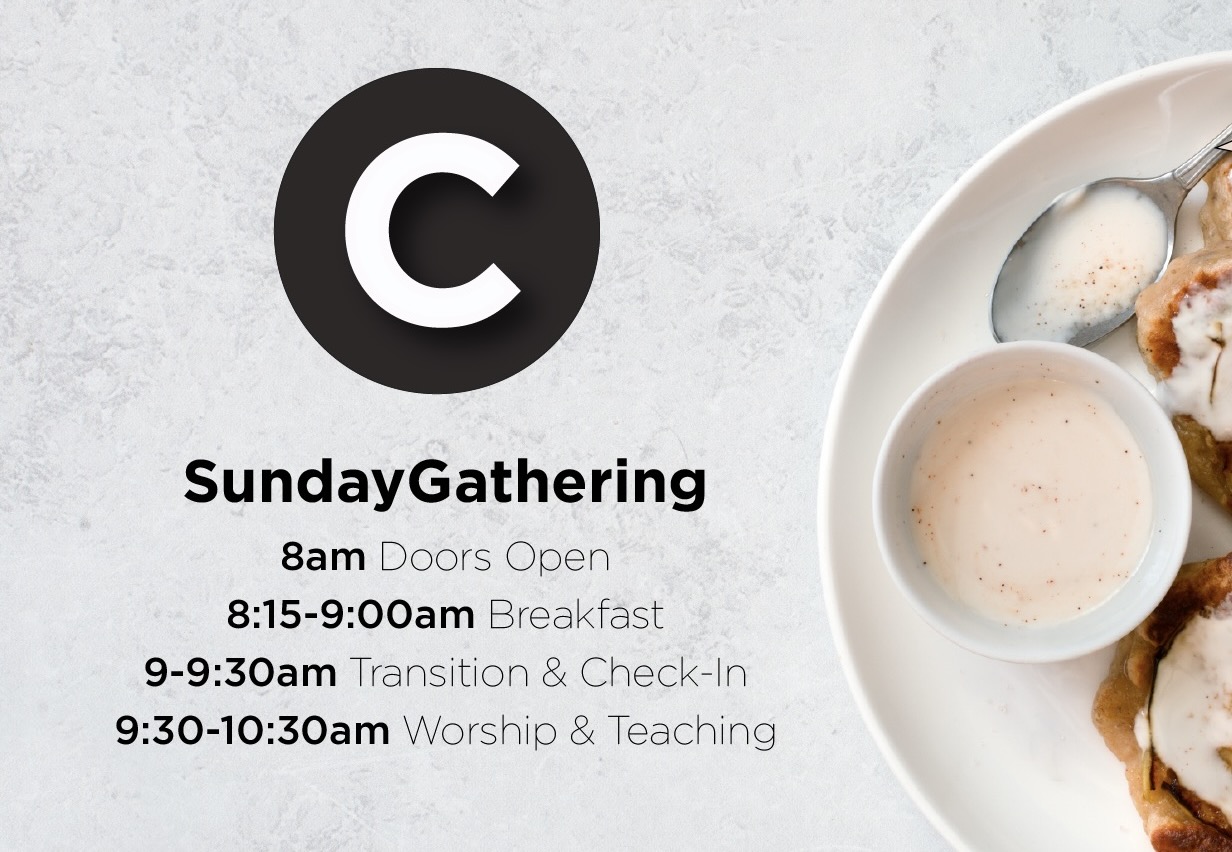 The exciting Sunday morning transition at Green Bay Community Church is upon us. Join us on Sundays for a free, hot, delicious breakfast in the GBCC auditorium, followed by a worship service.
We want attenders to get better connected and we think one of the best ways to make that happen is over a meal. Doors will open at 8 am with breakfast served from 8:15 to 9 am.
There will be a transition time between 9 and 9:30 when the breakfast tables will be cleaned up, parents will check their children into Sunday school classrooms and adults can continue to connect with old and new friends alike.
The worship service will run from 9:30 to 10:30 am.
Feel free to invite your family members and friends to breakfast. There is no charge for the food but you can make a donation if you wish.
You can find more details about this transition at gbcc.me/breakfast