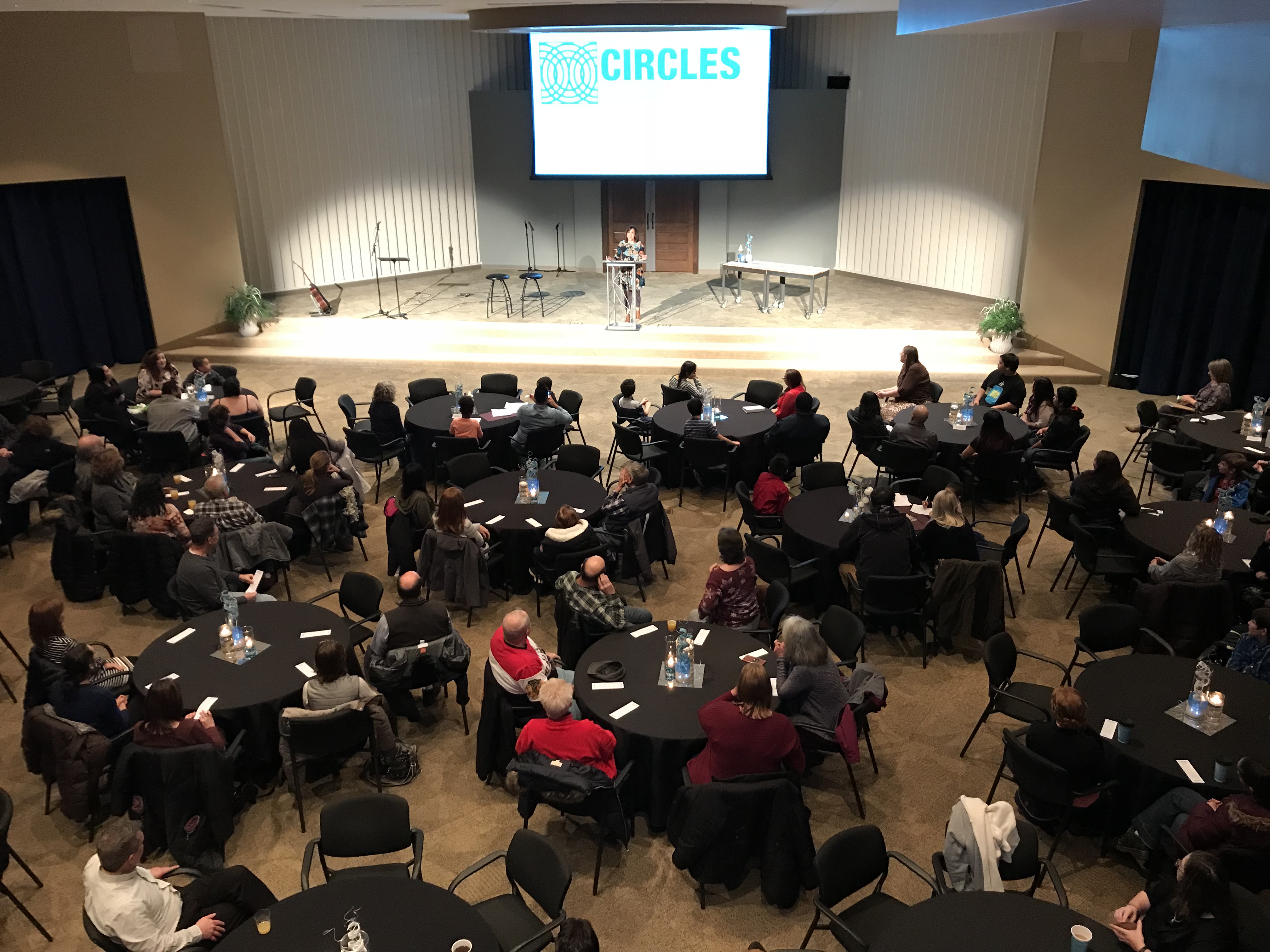 Circles Green Bay held a commencement ceremony Monday evening in the Chapel to honor the 11 adults and 15 children who participated in the first program at Community Church.
Circles started at GBCC in October, and the graduates completed a 13-week curriculum that provided education about combatting poverty.
For the next 18 months the participants, also known as Circles leaders, will meet weekly with allies / mentors to receive empowerment, encouragement and friendship.
"Circles helps create a new life for families," said Circles Green Bay Director Jen Schmohe of the participants. "It makes them excited. Circle leaders are in charge. This responsibility rests on their shoulders."
Having individual and family goals and future plans is an important part of the program. Circle leaders will also get connected to resource teams to reduce poverty barriers and help them change their situation.
"It's life changing," said Shakeira, who along with her two children completed the first 13 weeks of the Circles program. "I feel I have a better direction, better goals, a better path. I would recommend it for any family member or friend."
Shakeira said she was in an unhealthy relationship with no support. Her situation was complicated by the death of her father. "When he died I felt like I had no direction," she said. "I didn't know where I was going. He was a big supporter."
Shakeira also sought spiritual help in her journey. "I pray every night for knowledge, wisdom and understanding," she said.
Community Church Lead Pastor Troy Murphy spoke at the ceremony and talked about some of the difficulties he faced growing up in a single parent household.
Troy said the teachers, coaches and other mentors that surrounded him growing up were instrumental in his development into adulthood.
"It wasn't talent, skill, discipline or will power," Troy said of his current situation. "It was circles of people all throughout my life that were there. The only thing I did was listen. I was there to hear their voice and I took it. I give all credit to the circles of people who were around me all my life."
So why did Circles get started at GBCC?
"The heart of God is to care for those in need," Troy said. "As a church our search has to be about that mission. When we forget that, it just becomes a little club."
Troy offered some advice to the Circles leaders: "We want to encourage you now to really get those circles of people around you going. It's going to be difficult. It may not play itself out as you are planning. When we start leaning into people around us, God takes us on a path to be better. We are better together than we are alone."
The Circles program includes two volunteer training facilitators, 12 children's programming volunteers and five resource teams totaling more than 80 community members.