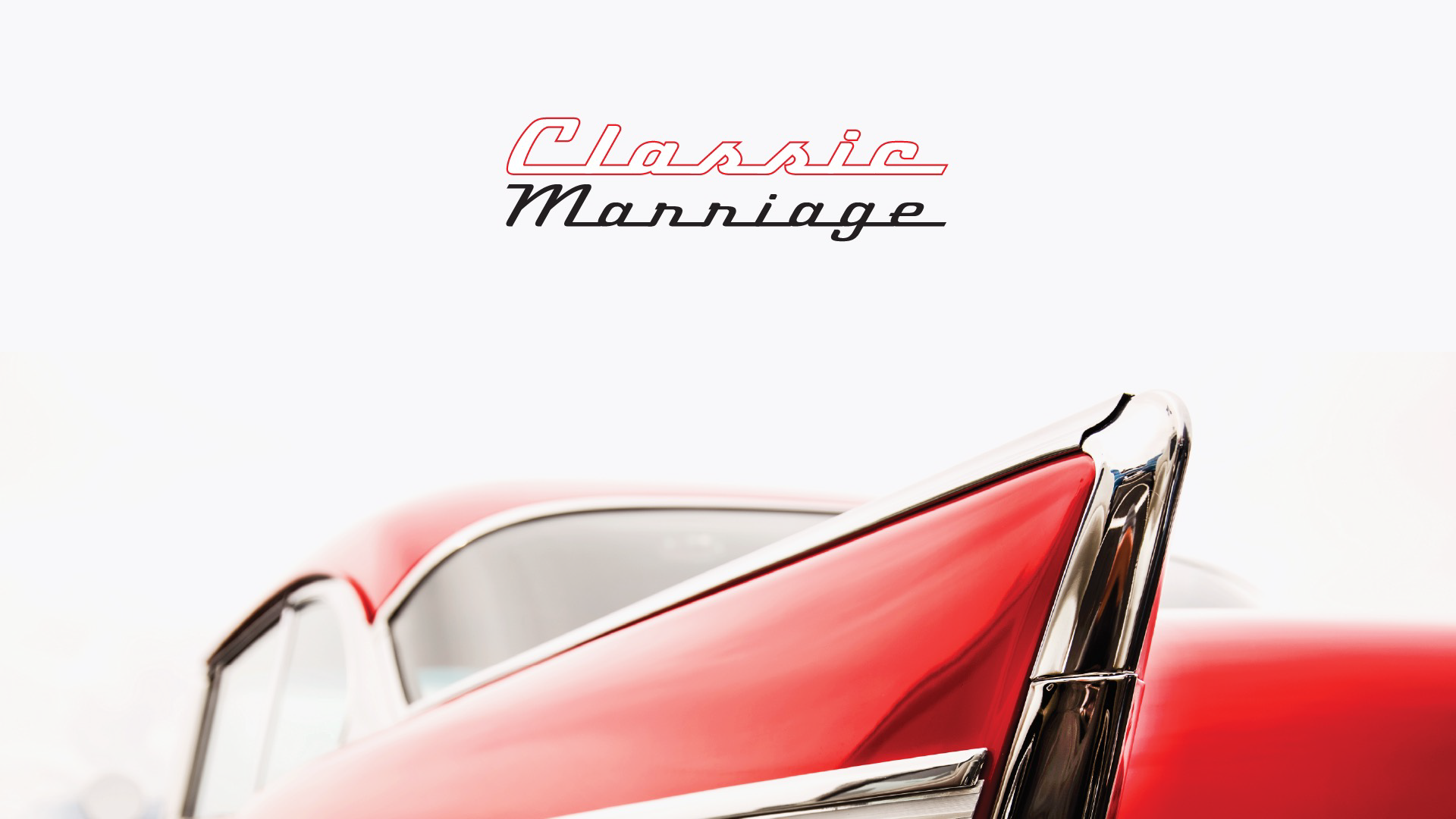 God gave us the gift of marriage and wants us to honor and cherish it. In the upcoming four-week Classic Marriage series that is scheduled to begin on Sunday, April 15 at Community Church, Pastor Troy Murphy will explore what it means to have a marriage that not only stands the test of time, but thrives in the midst of life's joys and struggles.
"I hope that no matter if you're married, divorced, widowed or single, that you would all have a clear perspective of God's design for marriage — not a cultural picture but a Biblical picture," Troy said.
This is not a self-help series as much as it will provide a proper definition that God has for marriage. "We don't see this as a fix-it series but a way for us to refocus what we should be working on in our marriages," Troy said.
Many marriages are in trouble, according to Troy, and it stems from our brokenness. The problem is people often try to find their worth in marriage, and if that's the expectation, then there will be disappointment. Our worth as Christians can only be found in Jesus.
So what can an unmarried person get out of a marriage series?
"I think like any gift that God has given us, we want to know about these things, whether it's baptism, communion, or marriage," Troy said. "These are all God-given gifts. Part of the role of unmarried people is to support married couples. The goal would be that everybody is getting around marriages that exist. Scripture says that. And for singles that want to be married, what better way to prepare than to talk about what the design for marriage is?"
Troy, who is going on 29 years of marriage with his wife Tricia, is hoping the marriage series will stimulate growth in and around marriages at GBCC.
"Any teaching, you're always most energized when there is movement toward what God intended for us," Troy said. "Any stories of people progressing in marriage would be great."
To go along with the marriage sermon series, Community Church is offering a curriculum and video series intended for small groups. Couples are encouraged to invite friends and family members to enter into the four-week small-group series, which can be taken independently from the sermon series.
"The reason we did the curriculum is we need to get more married couples talking real and honest about who they are and being OK to talk about their marriages being flawed or broken or struggling," Troy said. "That is lacking in a lot of marriages. It's amazing how many marriages are silent about their real issues. I think we need to talk honestly about that."
You can purchase the Classic Marriage curriculum in the lobby at GBCC on Sunday morning or during the week (Monday through Thursday) from 8:30 to 4:30. If you need help finding other couples to form a group, contact Pastor Ben Lenz: