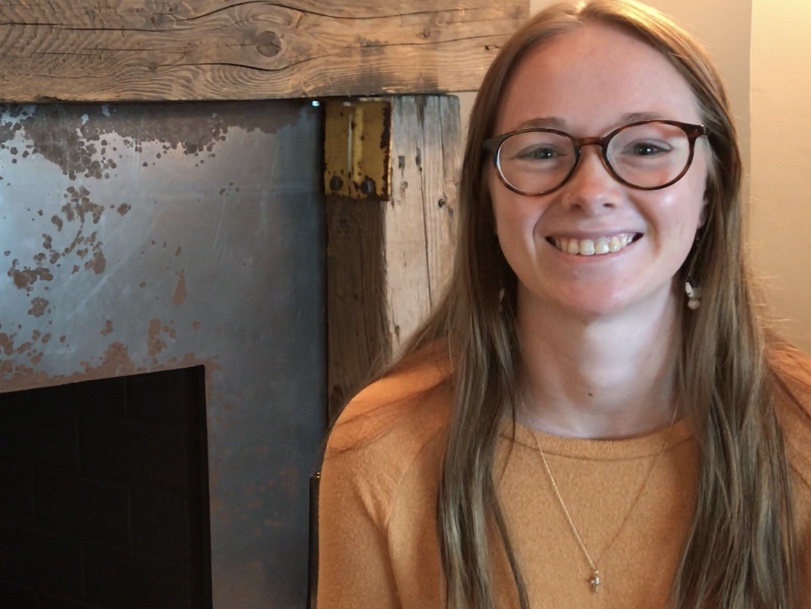 Hailey Wilson was working as a waitress at Anduzzi's last year when a couple from Seattle came into the restaurant and sat at one of the tables she was serving.
Hailey wasn't even scheduled to work that day but picked up a co-worker's shift. That set up a "chance" meeting with Mike and Sandy Drennon, who were in the Green Bay area on business.
For all intents and purposes, that interaction changed the trajectory of Hailey's life.
"I would not be where I am if God didn't put Mike and Sandy in my life," Hailey said.
Meeting the Drennons last fall was the catalyst for Hailey to travel to Cambodia in January. The couple organizes international mission trips from their Seattle church. When they met Hailey at Anduzzi's and learned about her desire to travel overseas, they invited her to go with them on their next mission trip to Cambodia.
"When they were leaving the restaurant I told them, 'This is a God thing,'" Hailey recalled. "'There is no way you guys sat at my table randomly.'"
At Hailey's invitation, Mike and Sandy attended Green Bay Community Church during their visit. "Mike was saying the service reminded him of their church back home, and we kept in contact," Hailey said.
A few months later Hailey was on her way to Cambodia with a group of people she hardly knew, and yet she was having the time of her life.
"I was a little nervous," she said. "All of these people were older than me. I didn't read the Bible or pray every day, I wasn't where I wanted to be in my faith and they are deep in their faith. But these people welcomed me with open arms, like we always had known each other. They helped me be where I wanted to be in my faith."
During the two-week trip to Cambodia, the group did physical labor such as painting and helping build a wall and fence around one of the resident's homes. Hailey also got to know some of the children — many were orphans ranging in age from 4 to 18. The group also contributed money to provide vaccinations for the children.
"We made a lot of relationships with kids," Hailey said. "Every morning we had worship and kids would sing songs with us, even though there was a huge language barrier. They spoke little English."
The conditions weren't ideal. In some cases there was no running water or electricity. But a funny thing was happening to Hailey.
"I actually fell in love with Cambodia," she said of the rustic conditions. "I enjoyed this. We didn't have our phones. It was amazing. You are in the moment and can feel the spirit of God in this environment. It's overwhelming."
The trip (Jan. 12-24) went by quickly and by the end, Hailey was telling a friend in their group: "It will be hard to leave Cambodia, a piece of my heart is there."
That's when the friend — Sarah — told Hailey about Youth With A Mission (YWAM) and its ties to Cambodia, which set in motion a plan for Hailey to return.
"I had never heard of YWAM," Hailey said. "This was God putting Sarah in my life."
Hailey added: "I was reading Isaiah. It was pretty much God saying who will go for us and the response was, 'Here I am, send me.' I was like, 'Yep, I'm coming back.'
"I'm the type of person to plan things out but His plans are way bigger than I could ever plan."
YWAM is a Bible school that trains participants in discipleship and pursuing a relationship with God. Hailey originally planned to go back to Cambodia in the summer but due to health issues is now hoping to return sometime in the near future.
Hailey grew up in Green Bay, and her grandfather, Don Jared, would bring her to Green Bay Community Church when she was young.
She said during her high school years she didn't make time for God. "I knew of Him, but I had other priorities in my life," Hailey said.
She attended UW-Stout and UW-Green Bay. During those early college years Hailey went on two different spring break mission trips to Texas. Spending a week on those trips with people that know God and love him unconditionally was spiritually uplifting, but when she came home the inspiration went away.
It wasn't until more recently that Hailey has discovered a deeper commitment to God. "I started to make time to read the Bible and connect that to my life," she said. "He needs to be in my life all the time."
The children on her trip to Cambodia made a big impact. "Just seeing these kids, they've lost and endured crazy things," Hailey said. "Yet they were filled with something I knew I needed, the love and compassion the Lord has."
Hailey earned her CNA license and started working full-time at an area long-term care facility. She was planning to pursue nursing, but her priorities have changed.
"The more I look at it, it's not my calling," Hailey said. "Being around children makes me very happy, especially being around the kids in Cambodia."
The YWAM experience includes three months of schooling followed by two months of outreach somewhere in the world. The thought of raising the money can be overwhelming and nerve racking, Hailey said, before adding, "I trust this is God's plan and he'll help out."
Hailey takes comfort in a life lesson she learned.
"God works in crazy ways," she said. "We take so much for granted here. Being in a Third World country and coming home, when I complain about little things I stop and say, 'Why am I complaining?' There are people that don't have phones, electricity, running water, yet they are so happy because they have a God who loves them unconditionally and will fill their every need. I learned not to take things for granted and be happy with what I have."
Hailey remains convinced that meeting the Drennons at Anduzzi's was a divine appointment.
"This was part of his plan," Hailey said. "I picked up that shift for a reason. I met them for a reason."
As for the future, Hailey said: "I'm going to let God do his work and see what happens."