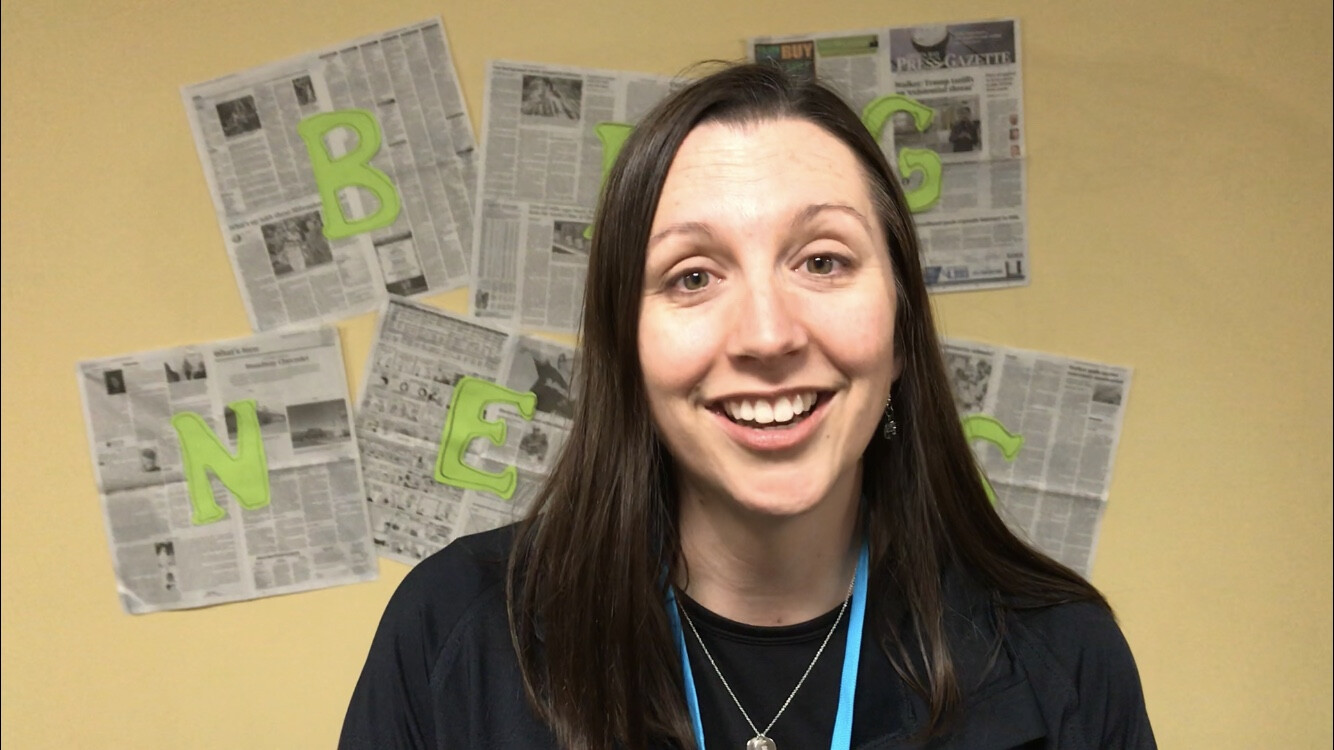 Nikki Unger serves as a part-team lead in the Circles children's area and before that volunteered as a children's coordinator for the Circles Green Bay program held at Community Church. Nikki has lived in the Green area for more than 20 years and has attended Community Church for nearly seven years. She talks about her Circles experience in this Q&A.
Why are you involved in Circles?
Nikki: I just feel like we are here to love on people and to walk with people and to try to do good wherever we can. I want to be able to give back. As an adult I have seasons of my life where I've been really busy and as a mom of young children I didn't really have much time to do things like this. But I'm in a season now where this just fit. Monday nights were perfect in my schedule, something I felt was great connection and a great fit to be a part of.
Have you seen evidence of a difference being made in people's lives?
Nikki: You can feel it, from the first night we came here and got to meet the families until now when we're meeting a new cohort of families. There's been so much growth. Just to see the confidence and the comfort in people and just the sense of belonging with Circle leaders and with the kids, and to be part of developing those relationships I think is such a sound foundation which is needed. I think so many people have said, I never felt like I belonged and now I'm part of something and people care if I'm here and so whether it's volunteers or leaders in families, everybody is eager to be here and that's a special thing to be part of.
What energizes you about Circles?
Nikki: I'm blessed to get lots of hugs. I'll ask kids sometimes how many do you want. Sometimes I'll get as many as a hundred, so we sit and hug up and love. As much as I feel like I'm honored to be here, able to give sometime, I get as much as I give if not more. Getting to see the growth, getting to be part of it, I grow as much as anybody too because we're all humans, we're all a part of the story together, so I'm not any better than any of the people who are part of this program. I'm just a person walking alongside with them and we're going through life together.
What advice would you give to someone considering volunteering for Circles?
Nikki: Come check it out. Just walk in, let us know, we would love to just talk with you. It's not a pressure thing. It's got to be the right season, the right fit, but it's an amazing thing to be a part of, just to be part of people's story.
Is it special having Circles at Community Church?
Nikki: It's a bonus for me, because really I feel so much peace and joy when I'm here being surrounded by the people that are part of Community. Whether it's Sunday morning or a small group on a Wednesday night or whatever it is, I feel like this is a place where God is alive and not contained within this building, but alive and able to help us re-energize and be able to go forward and be a part of things. I was excited it was here.
Do you feel called to help the poor?
Nikki: I think when we hear again and again from the Bible that Jesus didn't spend his time with people who were doing great and who were rich and had it all together. He spent his time loving on the people who were broken and struggling. Really that's our job, that's our calling. If I go to my job each day and go home to the comfort of my home and do nothing else, I feel like I'm really missing a big piece. This is an opportunity where I'm humbled to walk with them. It's a level playing field. We're all just getting through life together. If I can be a part of supporting somebody at some point, that's great. But they are pouring into me and the other volunteers. It's a special thing to be a part of.
Can poverty be ended in Brown County?
Nikki: Poverty is such a big monster. I pray it can. I think it's a huge pervasive problem. That's why I think going in depth with families is really a way to do it. I work for the Green Bay public schools and we have a lot of kids and families that struggle in our district. In any city or rural area, I think we need to do more than just give people an outreach. We need to do more than just say, 'Pull yourself up by your bootstraps.' We really need to get into their story and find out where they are at and what we can do to help be a part of the next steps.