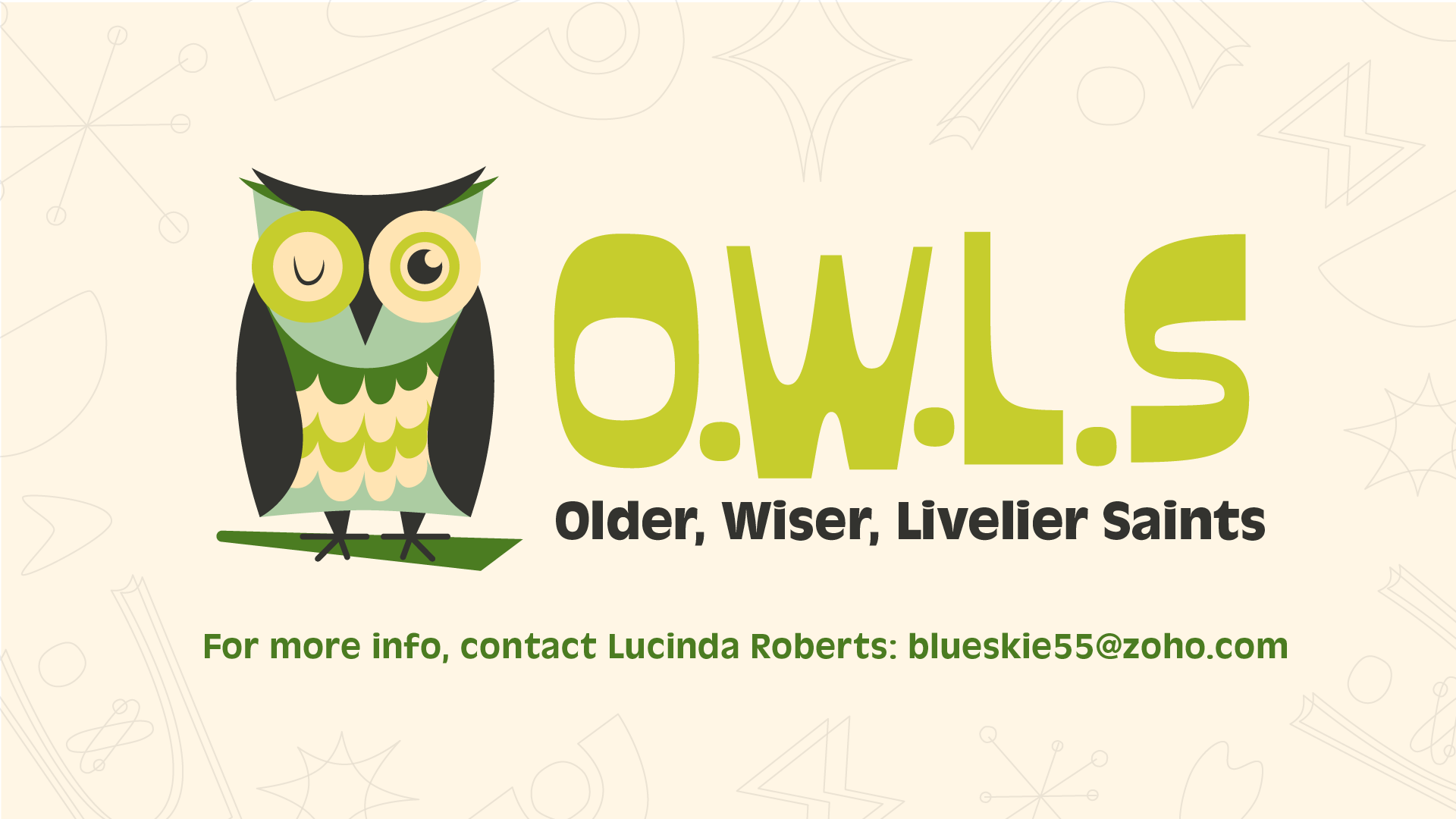 Welcome to OWLS - Older, Wiser, Livlier Saints!
OWLS is a new community group that seeks to serve those 50+. We welcome anyone, single or married. Our aim is to build strong relationships through fun, fellowship, and meaningful outreach in our church and in our community.
This fall we will be meeting on Sunday mornings each week. We will also have meet-ups in the community as weather permits.
FALL SCHEDULE
Sunday mornings from 10-11am in room 109B & C
For further information, feel free to email Lucinda Roberts at or Jeff Mohr at