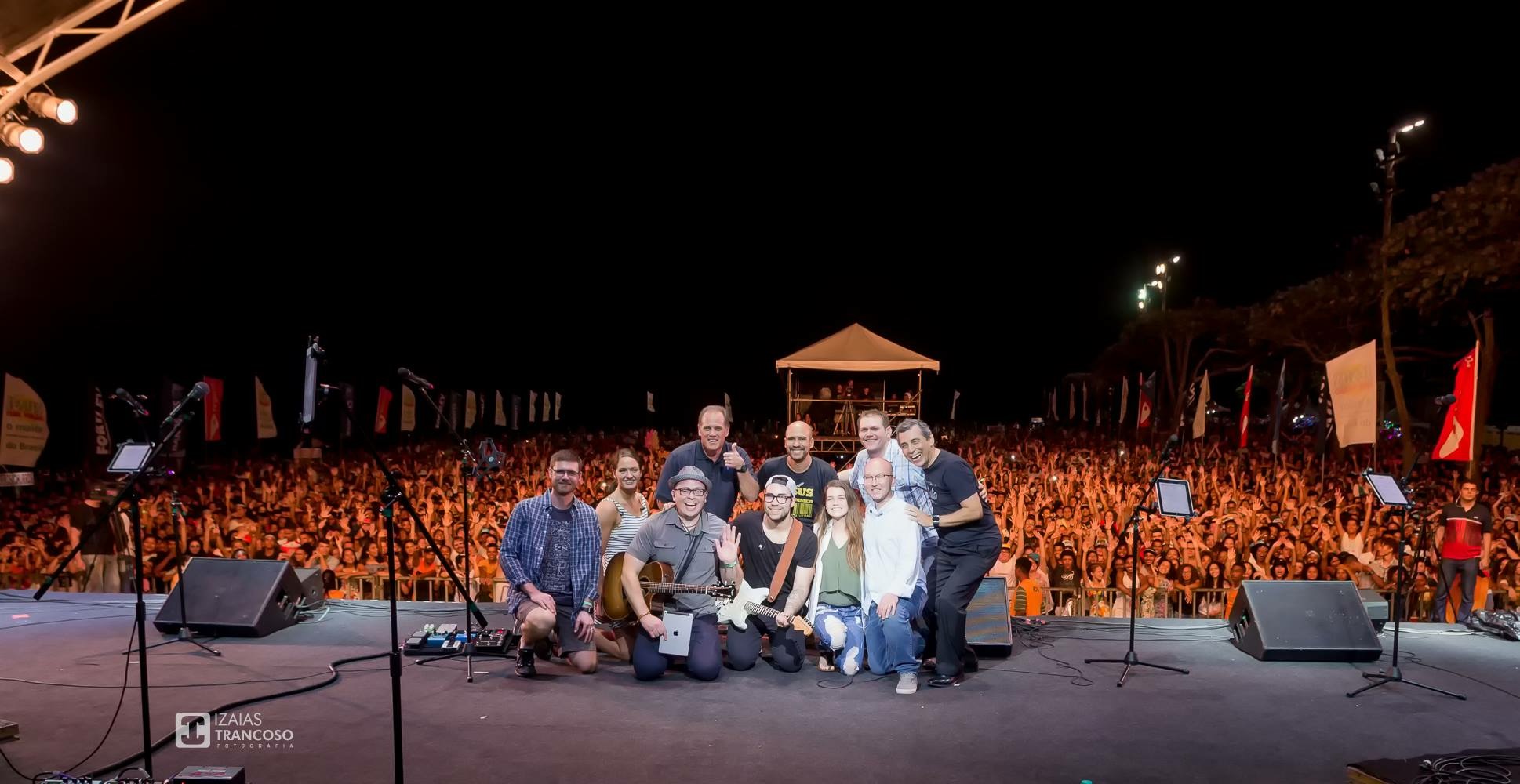 Community Church Music Pastor Bobby Coverston was on the beach in Vitoria, Brazil over the weekend with temperatures in the mid-80s.
No, he wasn't on vacation at an exotic location. This was actually a working trip that included a band made up of mostly Green Bay area musicians participating in an evangelistic music festival.
Bobby received a call from the Willow Creak Association (WCA) in late October and was asked to put together a band to perform at the annual festival, which is held on the beach. Temperatures this weekend reached 90 degrees.
Attendance was estimated in the tens of thousands for the two-day free concerts that also included some evangelical speakers.
"The people who are organizing this — their hope is that the name of Christ would be proclaimed," Bobby explained just before departing for South America. "We're going down there and doing songs that are doing that."
The band includes a pair of former GBCC staff members, Danny Lueck and Sylvia Christensen.
"The experience itself is one of those things that is going to be very transformative," Bobby said.
"The relationships with these people — some new, some for a long time — I think are going to be strengthened and grown and developed in some new ways that we wouldn't be able to do without this experience."
The official name of Bobby's group of musicians for this event is The WCA Summit Band.
"We're doing five programs in three days," Bobby said.
Besides the two evening concerts on the beach, there was a morning church service, a youth summit in the afternoon and a youth service at night