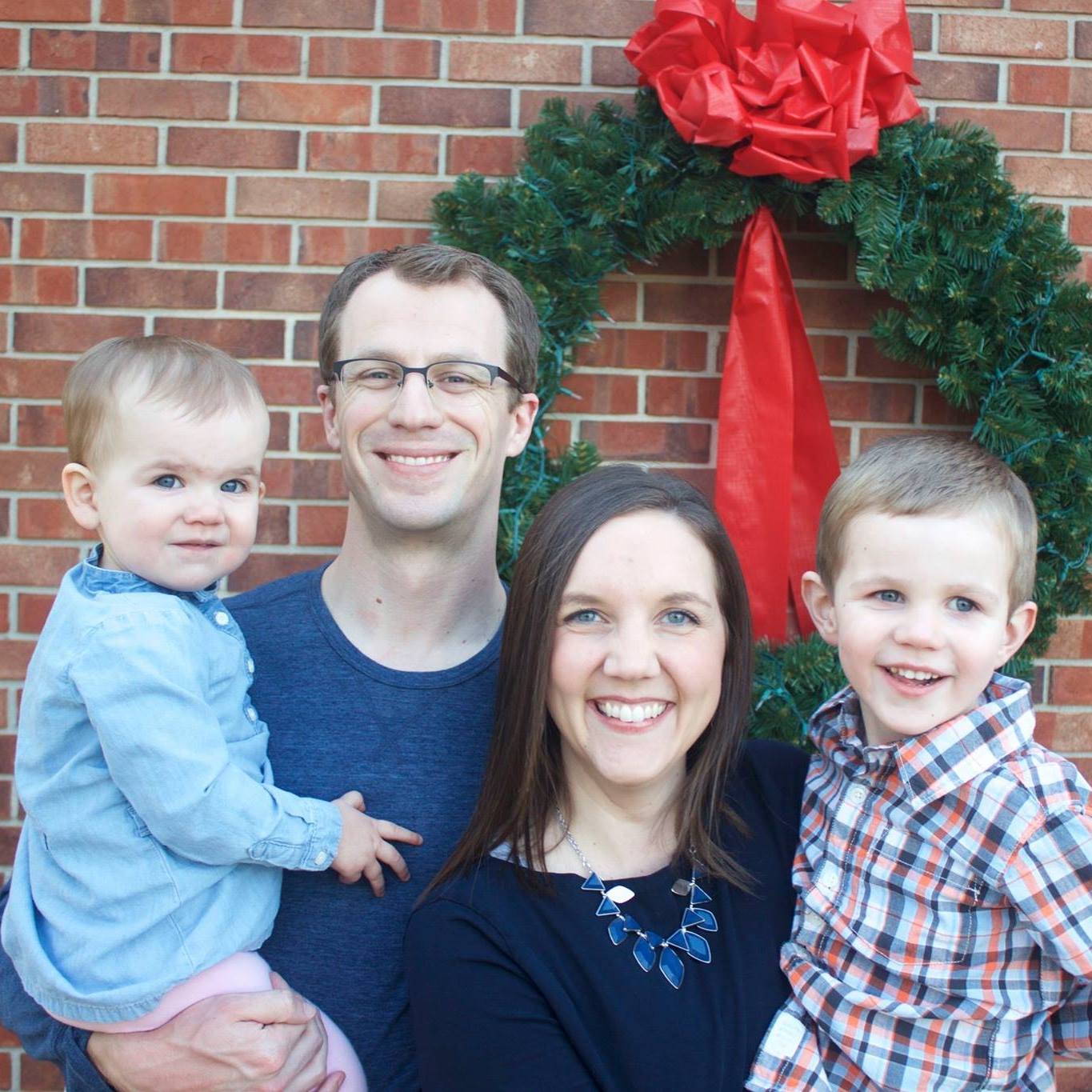 Grant Rozeboom was on a high school mission trip when he received a shocking request. He was asked to serve as a pall bearer for a stranger who had been shot to death in the inner city of Chicago.
To this day Grant can feel the weight of the casket, and the fact the victim had no family or friends at his funeral.
"I will never forget that feeling," Grant recalled. "What it stirred in me was this thought of, here I am, this high school kid surrounded by people who tell me they love me and embrace me, but there's no one that can carry this guy's casket after he died.
"In addition to feeling sad, I turned to anger. We sing the song, 'God You're So Good.' How can God be so good to me in surrounding me in a community of love, and here is someone who didn't have anyone to carry his casket? This launched a new phase of thinking more deeply about what it means to care about people."
Nearly 20 years later, Grant is a philosophy professor at St. Norbert College and has been attending Green Bay Community Church since 2017. He shared his faith story during Sunday services on Feb. 24.
Grant's path included a decision to follow Jesus as a young boy and getting baptized in fourth grade.
He grew up in Cedar Rapids, Iowa, went on to earn a degree in philosophy and political science at Northern Iowa, where he met and married his wife, Leah; earned a PhD in philosophy at Stanford, and joined the St. Norbert staff in 2016.
Along the way Grant wrestled with some compelling questions about his faith. He learned important lessons from his family upbringing, expanded his horizons on that Chicago mission trip, and since becoming a parent has learned the importance of listening to others.
Grant was seen as a spiritual leader in high school and was very active in youth group. But looking back, Grant thinks he was too strident, brash and intense, which is why the Chicago trip was so impactful.
"What I needed were some experiences that would open my mind to stories that would challenge the false ways I was confident in myself," Grant said.
That trip taught him the importance of stepping outside his comfort zone and recognizing a world full of brokenness and need.
"You don't have to go on a service trip to find people being marginalized or in need," Grant said. "Marginalized people are hidden to us if you are not careful. We've structured our communities and our lives so we don't see it. I've challenged myself to say: 'How do I see it around me?' It means we have to go out of our way or we won't see it."
Grant points to the gospel story in John 4 about Jesus traveling well off the beaten path to intentionally encounter a Samaritan woman at a well in the middle of the day.
"He was there so he could see her," Grant said. "If I'm not careful I'm not going to see people and meet them in a way that I can learn their story and be able to address brokenness and need."
QUESTIONS
In college Grant originally planned to get a law degree but switched his focus to philosophy. That decision drew suspicion among some of his Christian friends.
"This was painful," Grant said. "Through high school I took pride in being seen as a spiritual leader, a faith star. All of a sudden the fact I was studying philosophy and raising questions about God and scripture, I could really feel like I was being held in suspicion. It was painful to feel like an outcast in a community that was the source of my faith."
Grant said the study of philosophy has actually strengthened his faith.
"What philosophy does is help you be more honest and to realize all truth is God's truth," Grant said. "There's a spiritual discipline of being patient when encountering questions you don't have a satisfying answer to at first, and to kind of sit with that and trust that because all truth is God's truth and because God is doing good work in our lives, we can wait for an answer that doesn't come quickly."
Grant said it's important to realize that asking tough questions — about evil and suffering, for example -- are part of our faith.
"Faith is compatible with questions," Grant said. "What isn't compatible is apathy, when we give superficial answers and move on. A more faithful response is one that says I care so much that I'm going to sit with the question or hear the question and take time to acknowledge and think through what it means and see where it leads."
LISTENING
Grant has learned from his children that you can't take the first thing they say and make a snap judgment, because there's a bigger picture to consider. The same goes for dealing with adults.
"I'm not going to react to the first thing you say because I know there is something deeper behind it," Grant said. "When I am dialoging with someone, I wouldn't want to be held to the first thing I say or the first way I react. It doesn't reveal my heart. I shouldn't hold others to that standard either."
It's important to get to know people on a deeper level, according to Grant, especially those that disagree with us.
"We shouldn't give up on our convictions," Grant said. "But we don't do a good job of understanding each other unless we feel heard, especially around subjects like faith and politics."
It's one thing to tell others about Jesus, but do those people feel heard by Jesus in the course of that conversation?
"Do they feel heard in a way that gets them closer to the heartbeat of God, and God's love for them?" Grant said. "What I've been trying to learn is that in all my interactions I need to think less about what I have to share with someone and more about what it means to help them be heard by Jesus."
LEGACY
When he was young Grant spent a lot of time with his grandfather.
"My grandfather took me under his wing, he made me his friend," Grant said. "He taught me to golf. He was also a hunter and wildlife artist. He was always out in the woods and would take me along. l have a lot of sweet memories watching how he lived. It was a time of hearing what it meant for him to love other people."
Grant cherishes a wildlife painting that he and his grandfather worked on together. It came at a time when his grandfather was dying of pulmonary fibrosis.
The painting is unfinished and contains a flaw — his grandfather accidentally made a smudge mark.
"I never touched the painting again," Grant said. "It feels like a token of love, this mark, this imperfection. Initially I didn't want to touch the painting because I was grieving and sad. The mark is now what I love about this painting."
Grant said he and his grandfather were perfectionists, meaning that when they started a project and it wasn't going right, they would scrap it and start over.
But the painting symbolized something different, and profound.
"It's a reminder to me now how God sees us," Grant said. "When he sees imperfection in me, he doesn't scrap. He doesn't see me and start over. He doesn't see our world that way. What I now see in this imperfect painting is a gesture of love and a reminder for me of what redemption is."
The lessons about faith that Grant learned from his parents and grandparents stick with him to this day. It's a reminder of how important it is to speak into the lives of our children and grandchildren.
"Being surrounded by people like my grandpa and parents, from an early age talking about what it means that God loves me … there was a persistence to God working in my life all the way back to when I was young," Grant said.
It reminds him of Philippians 1:6, which says: "He who began a good work in you will carry it on to completion until the day of Christ Jesus."
"Even when it seems I'm being tested or challenged," Grant said, "I can see my life and faith as part of the same good work that started when I was young."