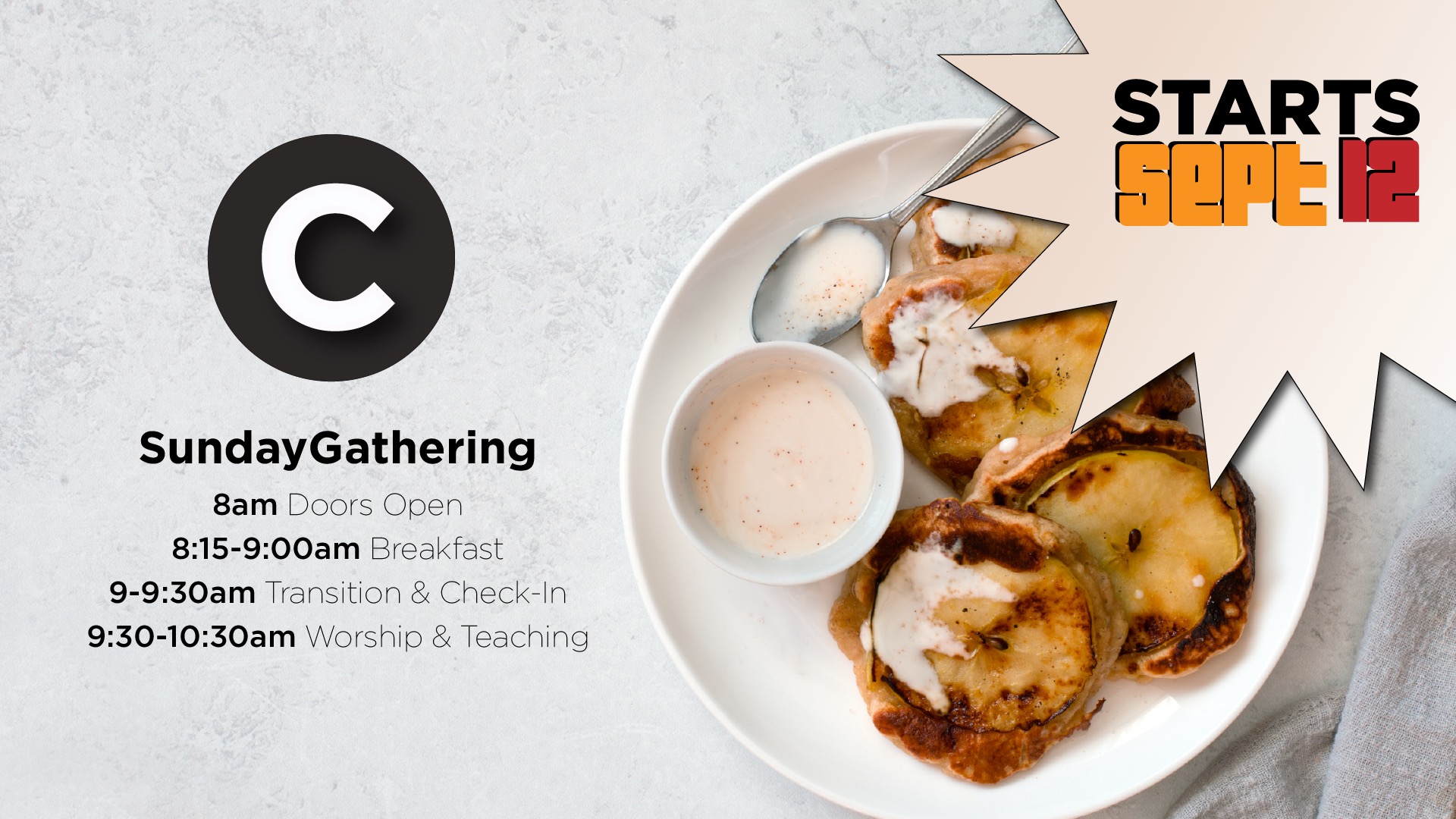 Starting on Sept. 12, Sunday mornings will look a little different at Green Bay Community Church.
We will be offering a hot breakfast every Sunday followed by one worship service at 9:30 am.
We believe people desire more relationships and connection, and this transition will help meet those longings. We've heard many people at our church say they aren't connected even after attending for years. Our goal is that every attender has the opportunity to make a connection each week.
Doors will open at 8 am on Sundays. Breakfast will be served from 8:15 to 9 am in the auditorium. There will be a transition time between 9 and 9:30 and the worship service will run from 9:30 to 10:30 am.
We are looking to create teams of people to volunteer to help in the kitchen. Our desire would be to have enough volunteers so that everyone is only serving once a month (unless you want to do more!).
If you would like to volunteer in the fall please email your contact information to this address: