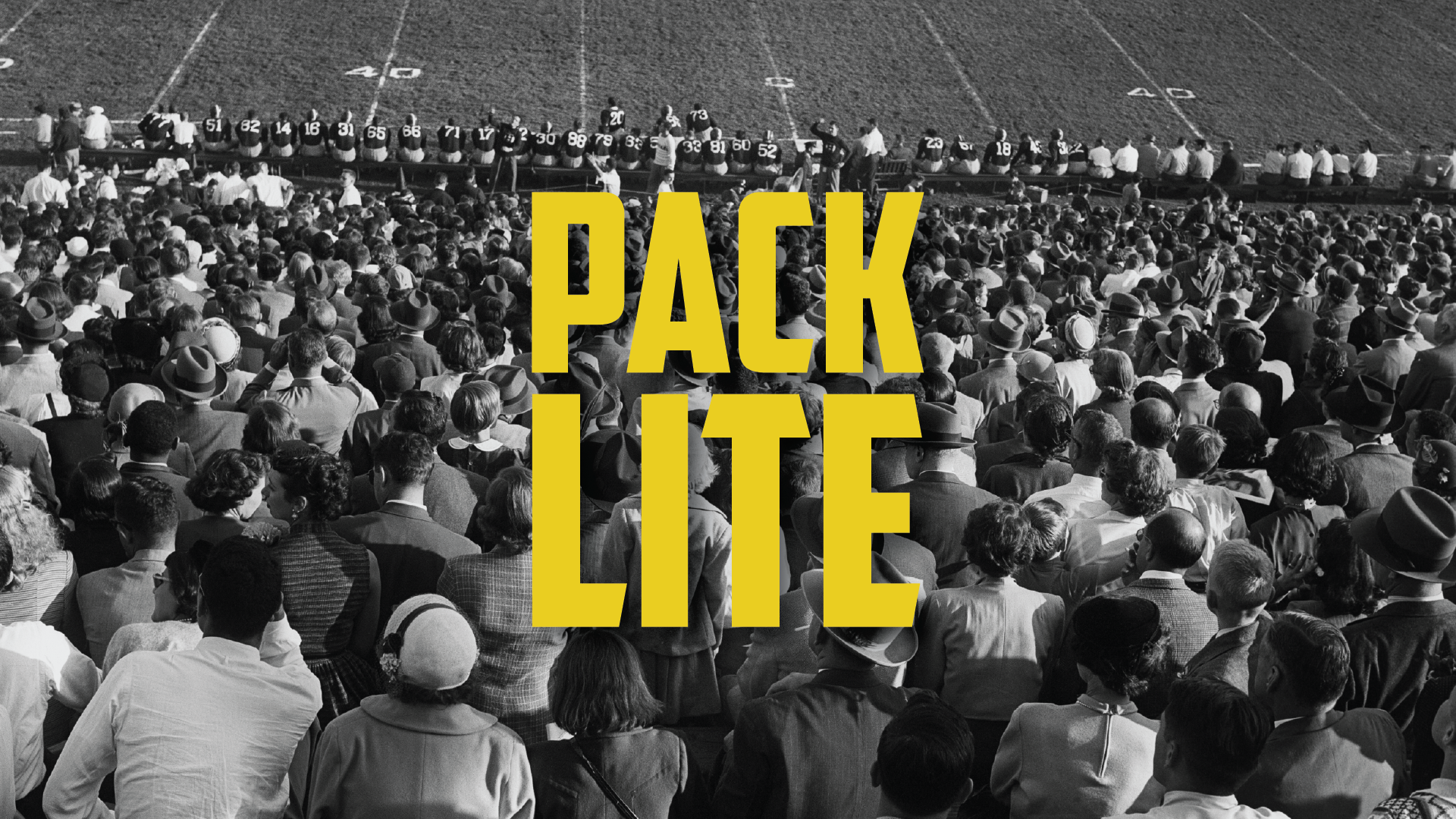 So what is the significance of the title "Pack Lite" to describe the GBCC August sermon series about the Bible?
Pack
If you describe to an outsider what it's like to go to a Packers game, mere words wouldn't do it justice. You would tell someone to get tickets and experience a game in person. In the same way, telling someone about the Bible is not as complete a picture as having them open the pages and experience God's word personally.
Lite
The word of God was meant for everyone to take in and read daily. It wasn't meant to be a heavy task and read only by theologians or people "qualified" to interpret it. Scripture was intended for everyone, even the youngest of Christ followers.
Week 1: What is the Bible?
Pastor Troy Murphy opened the Pack Lite series on Sunday, August 5 by saying the goal is to help you get more engaged with the Bible. Here are some highlights from his message:
*The Bible serves as an anchor in the midst of life's storms. It gives you a sense of direction and stability.
*The Bible is God's unchanging truth, as opposed to our truth. Culture today elevates relativism, which tells us truth is found inside of us. The truth of God is found in the pages of scripture. God's word is his special revelation to us. It's a blueprint we look at for hope, fulfillment, peace, direction and comfort in the midst of a world that is filled with anxiety and despair.
*The Bible comes from God (2 Timothy 3: 16-17), who inspired men through the power of the Holy Spirit to write it.
*The word of God is like a tree planted by streams of water (Psalms 1. 1-3). It brings life. It is living and inspired. It brings energy to the bones. It causes a new clarity on life. The Bible is living and active (Hebrews 4.12) and shows us who we are as humans and who God is in relation to us.
*The Bible calls us into a relationship with God. We should view scripture as God talking directly to us.
*The Bible is a love letter from God. It's his love story about redeeming you and me.
Discussion questions
What will you do to take a more active role in engaging with the Bible?
What would it take for you to view the Bible as an anchor to your soul?
Give a recent example of how the Bible was living and active in your life.