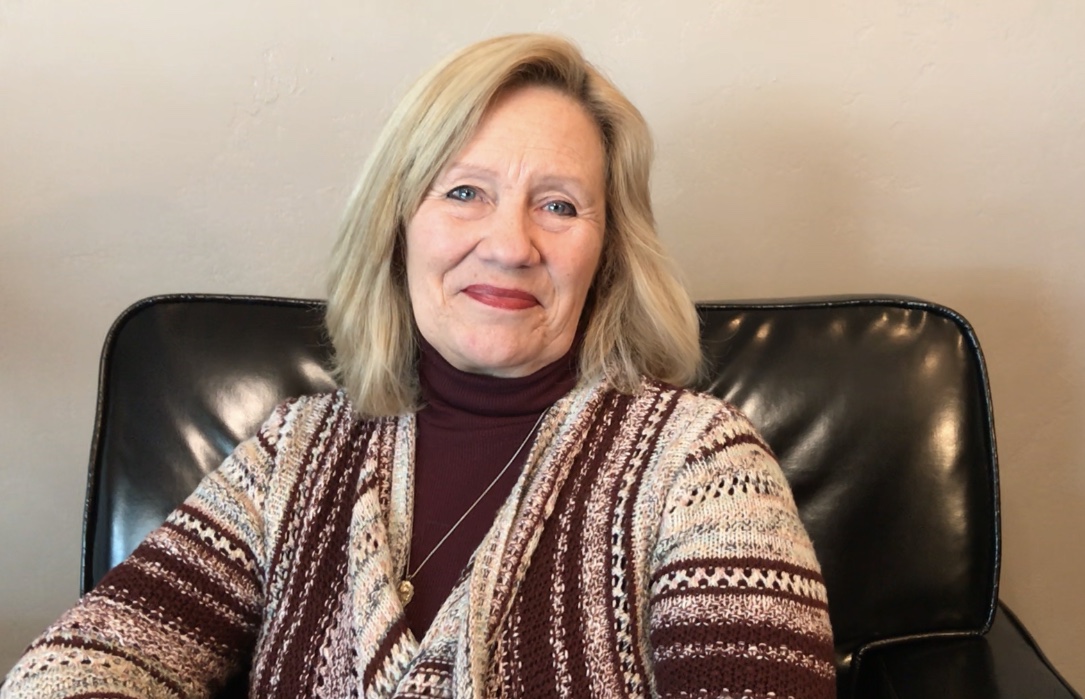 Patty Hendrickson can't explain the feeling inside when she went up to get baptized at Green Bay Community Church last summer.
"Walking up was the most impactful thing for me," Patty said. "I didn't expect that reaction inside of me. I was totally shook. I can't even explain what the feeling was. It was awesome. It felt so right. That surprised me. God's like, 'Thank you. I want you to know you are my child.'"
Patty was baptized as an infant but wanted to make the decision her own.
"As an adult, your unending love of your creator is something everybody should do," she said. "It's a very confirming feeling. It's a very comforting feeling that you made a decision to follow Christ."
Patty started attending GBCC in February 2018. The fact that Pastor Troy Murphy served in the Marines struck a chord with Patty because one of her sons is a Marine. "To find out that Troy is a Marine, that was kind of cool," Patty said. "I love his sincere messaging. He's not pious at all. He's a definite shepherd. That resonated with me."
Patty got connected at GBCC from the start. "I latched on immediately," she said. "I felt very welcomed and appreciated. I felt I could give something here and it was OK."
Patty has a restaurant background and recently accepted the role of overseeing breakfast on Sunday mornings at GBCC.
Patty learned about the importance of people contact and customer service during the years that she and her husband, Ken, ran the Mustard Seed Cafe, which had locations in Bellevue and Suamico. "When you work with the public it sets you up in life," she said. "You're able to work with different types of people….I find great beauty in treating people well."
Patty, who works as a business development executive at Clean Power, has found a number of ways to get involved at GBCC.
She has volunteered to serve on the Global Leadership Summit promotional team, has been a Sunday morning greeter and has served as a volunteer photographer. Her husband is a chef and the couple provided the mouth watering tomato bisque soup that has been served at a variety of GBCC events.
Patty is grateful for the opportunities to serve and also the spiritual growth she has experienced at GBCC.
"My faith in God has grown since I've been here," she said. "I feel much more attached and aware. This church has brought me awareness of how much I am loved."
A life lesson Patty has learned is that you must have faith in yourself.
"That's something I've always struggled with, not feeling worthy, second guessing myself, until I came here," Patty said.
"I envision myself walking with God….To have faith in yourself, don't be so hard on yourself. Since I've been doing that, I notice it so much more in other people, instead of seeing the negative in people, I find that beauty in them."
Patty has also learned to put her faith in God even when things get difficult. She and her husband were forced to close their Mustard Seed restaurants. Despite that heartache Patty said she remained confident that "God will take care of us."
Patty has three grown children: Haley, Kaleb and Jarrett. Besides her love for photography, Patty enjoys reading, walking, baking and traveling. "I want to travel more," she said. "I love getting to know people from different countries. I want to see more things."
Patty looks for ways to serve God. "I pray that the Lord helps me to see where I need to be, helps me to know who I need to talk to, and catches me when I say something negative or not very kind," Patty said. "And he does."
Patty said her daily prayer goes something like this: "God, give me direction, guide me so you can work through me. Help me to get past myself to let you come out."