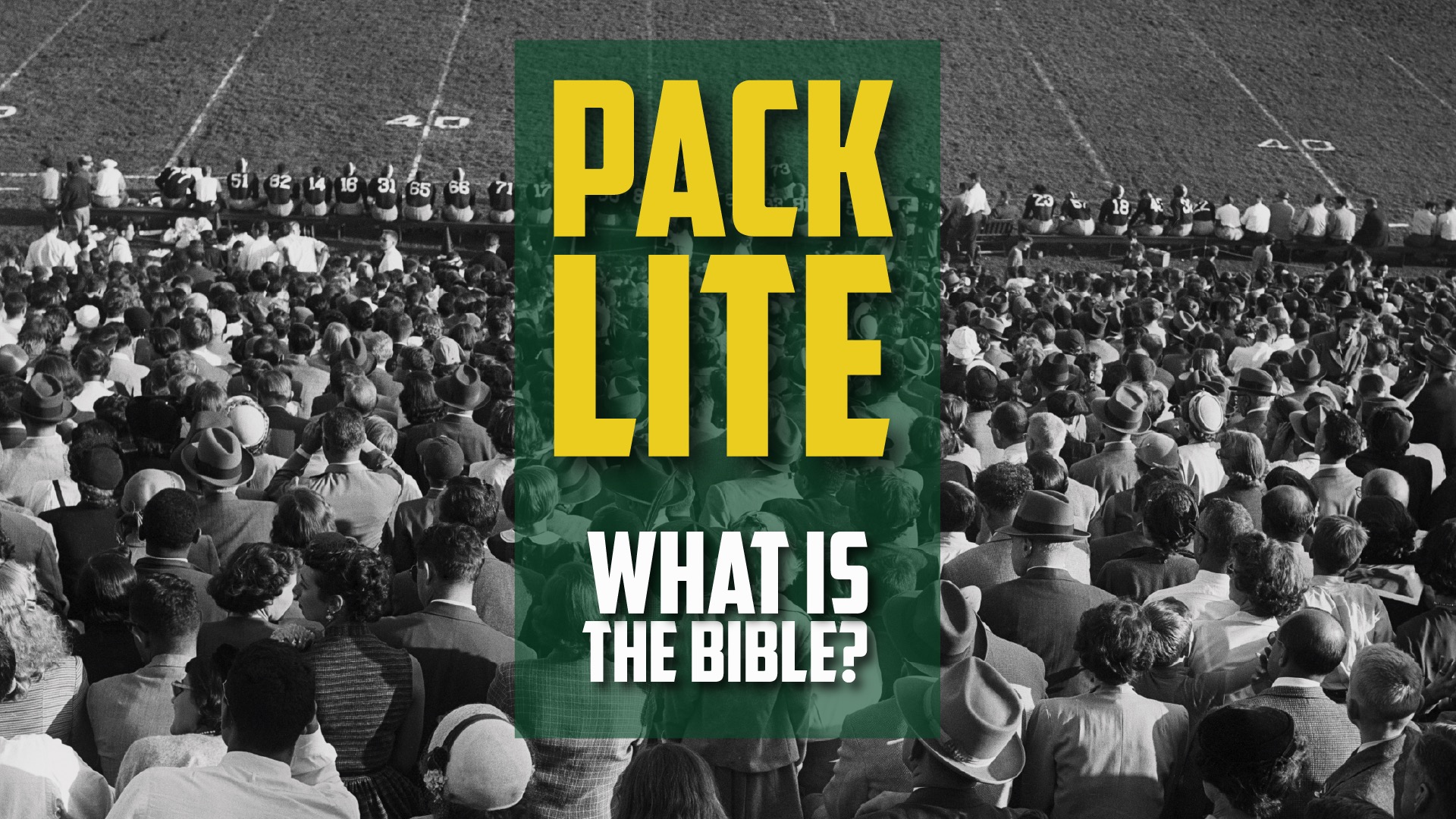 Being too busy to read the Bible is not a sufficient excuse, Pastor Troy Murphy said during his message on Sunday, August 12 at Community Church.
Too busy is a myth. We are the ones who choose how we want to spend our time. We are not the victims of busy-ness — we choose.
Troy quoted author and speaker Simon Sinek, who said that when you work at something very hard and you don't like it, that's called stress. When you work at something very hard that you love, that's called passion.
The point is that we shouldn't view reading the Bible as an obligation. We should look deeper at why it's important for us to read God's word on a regular basis and make it something we are passionate about.
Troy pointed out six reasons why reading scripture is beneficial, based on Psalm 19.7-11:
Refreshes the soul
Psalm 19.7 says the law of the Lord is perfect, refreshing the soul.
Scripture is designed to help people learn and grow and increase in their understanding of who God is. Refreshment is not referring to something that doesn't quench your thirst, such as a sugary drink. Refreshment has to do with salvation and restoration. Scripture will point you in the direction of who you were intended to be.
They bring life (John 10:10). God wants you to have life. Many things in this world are enjoyable but don't bring life or refresh the soul. The Bible is life restoring, life refreshing and life giving to the full.
Makes us wise
Psalm 19.7 goes on to say say the statutes of the Lord are trustworthy, making wise the simple. In a world where it's hard to trust anybody, God is declaring that his word is trustworthy and that he will make you wise and help you live life more fully. In 2 Timothy 3.14-17 it talks about the word thoroughly equipping people by means of teaching, rebuking, correcting and training in righteousness. The Bible is calling us to a relationship with the Father. It's not just an understanding of him, but God will walk with us and help grow us up.
Gives joy to the heart
Psalm 19.8 says the precepts of the Lord are right, giving joy to the heart. The Bible is filled with practicality. It gives a base and foundation to make any decision in life, from loving the poor, to dealing with a corrupt government, to marriage, divorce, sexuality, money, time and talents. God promises that you will feel a joy in your heart from the scriptures. Joy is not just an outer condition; it's something on the inside of your life in which you experience peace. No matter what circumstances you are going through, scripture can bring joy to the heart.
Gives light to the eyes
Psalm 19.8 goes on to say that the commands of the Lord are radiate, giving light to the eyes. God's word beams with light. The alternative is darkness, in which we feel insecure and uncertain about what's next. Many of us go through seasons of darkness, when we need and want clarity about life. God's word bring illumination, and it can start small like a candle in a dark room.
Endures forever
Psalm 19.9 says the fear of the Lord is pure, enduring forever and the decrees of the Lord are firm, and all of them are righteous.
Scripture gives us a healthy sense of awe and fear of who God is. He is pure and not a power or authority that will harm you. He wants what is best for you and he will never change and his promises last forever. There is a confidence that God always has your back. He is firm and unwavering in his love and grace and mercy. Everything he does is righteous, and the same can be said for his word.
Brings great reward
Psalm 19.10 says God's decrees are more precious than gold and sweeter than honey. Honey was a rare commodity back in Bible times and was equated with luxury. The word was like honey where you would take it into your life and it tasted sweet. God's word is more valuable than any material you could accumulate.
Troy's closing comments
*If you were offered a product that could deliver all of these benefits, wouldn't you take it?
*Bible reading is not all about impressing God or anyone else. Jesus tells us (John 8.31-32) to abide in the word and the truth will get unlocked in your life and it can set you free.
*Many of us are not free because we are holding onto things of this world that do not bring lasting satisfaction.
*What are you holding onto that is keeping you from God's word? He wants to feed, refresh, and bring joy and freedom to your life through his word. Don't hold onto something that robs you of life.