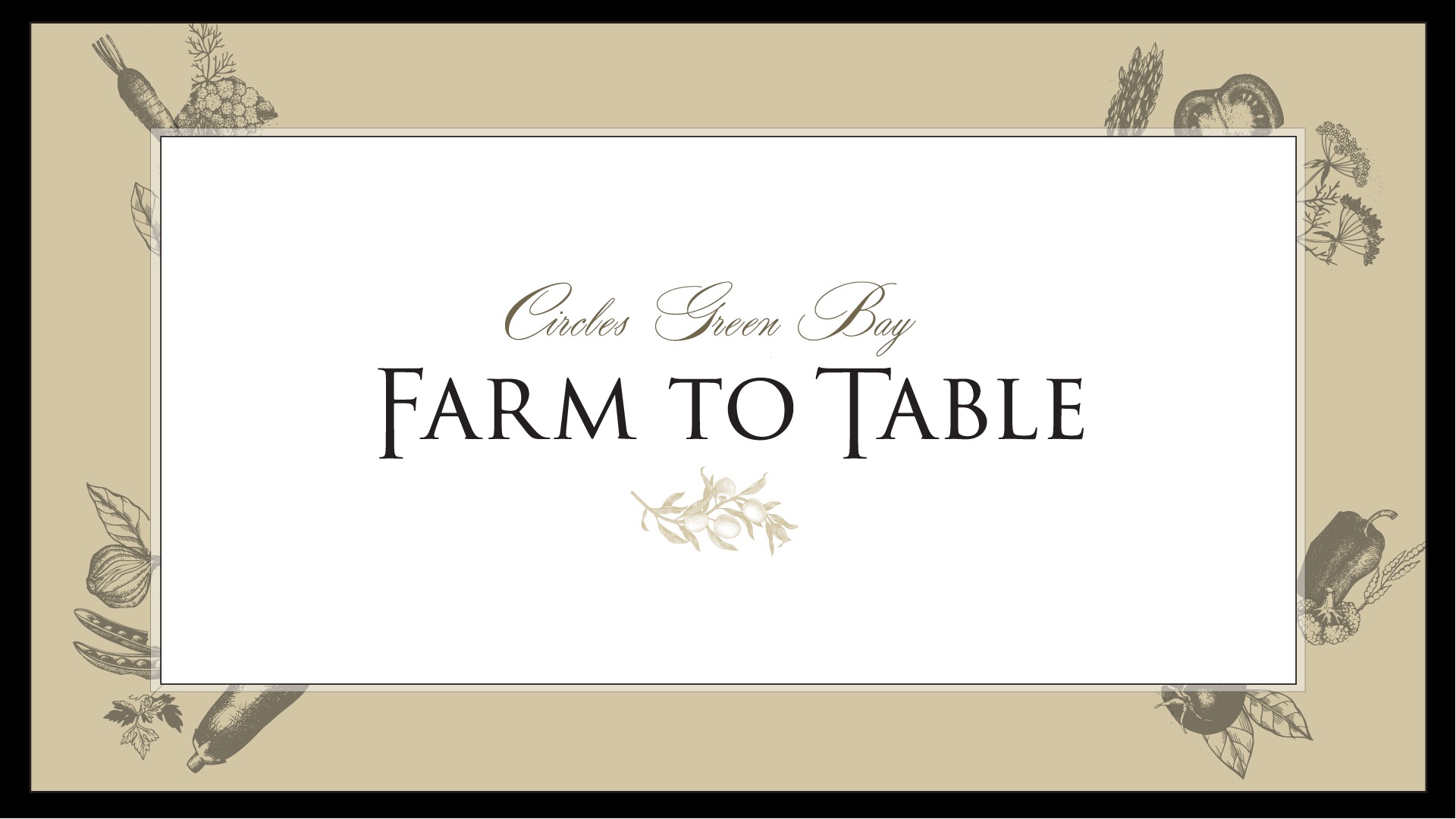 Thursday, July 25, 2019
,
6:00 PM - 9:00 PM
Circles Green Bay invites you to a summer Farm to Table fundraiser, featuring the culinary talent of Chives Restaurant. Partner with us to end poverty.
HURRY - TICKETS ARE GOING QUICKLY! We only have 18 more seats available! (updated 7/9/19)
Farm to Table Family Style Menu to Include:
Roasted Tenderloin

with Chimmichurri
Roasted Amish Chicken

with Local Wild Mushroom Vinaigrette

Grilled Salmon

with Orzo & Dill Yogurt

Tomato Cucumber Salad
Fingerling Potato Salad

with Local Leeks & Summer Truffle

Chives Bread & Butter
Local Strawberry Shortcake Roll -

with Mint, Whipped Cream, & Berries
Not able to attend?
Facebook page
fb.me/circlesgb
Visit our Website if you want to learn how to volunteer or help provide a meal.