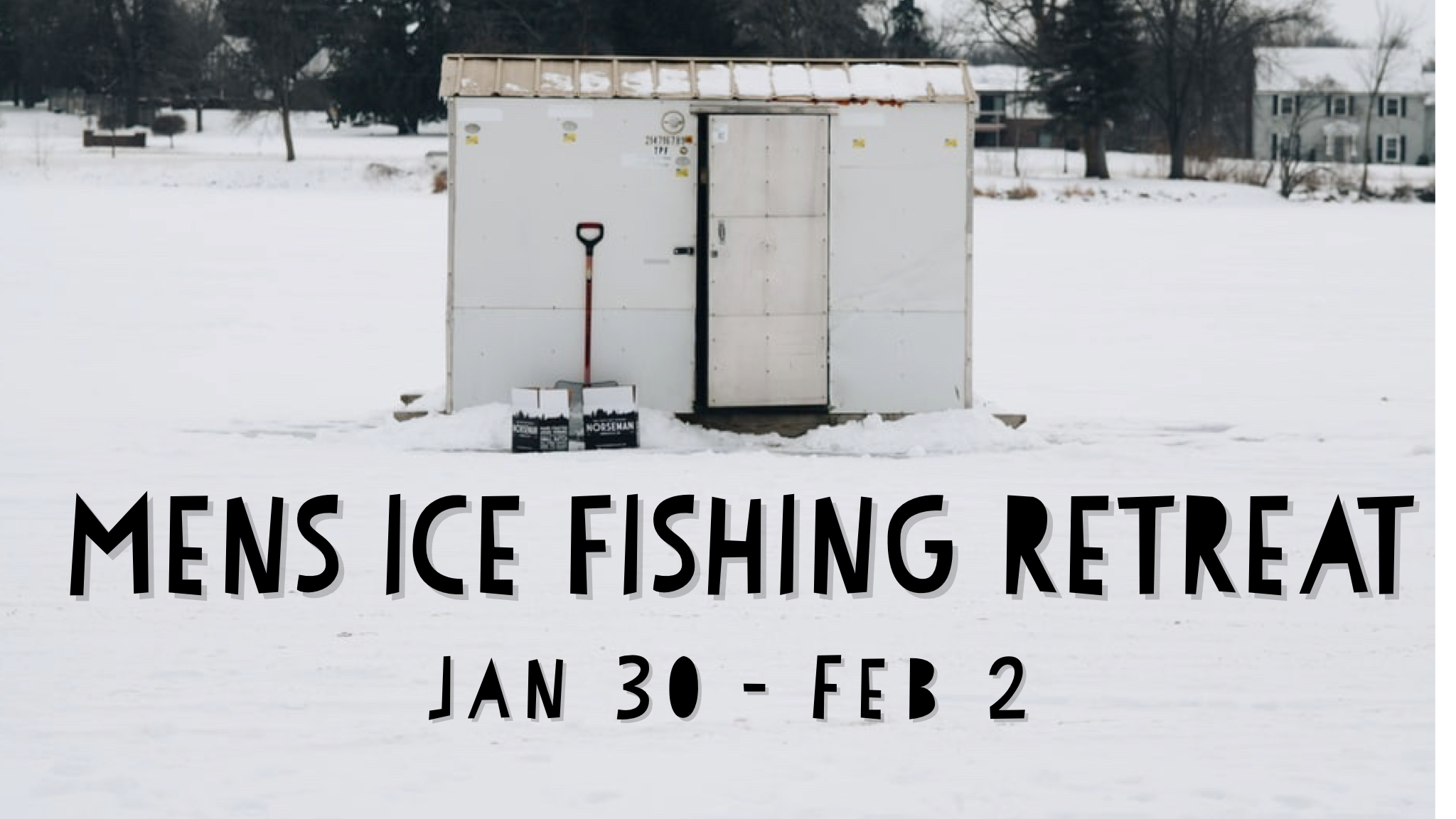 Thursday, January 30, 2020
,
6:00 PM - Sunday, February 02, 2020, 10:00 AM
Cost: $95.00
Attendance Limit: 30
Date
January 30th - February 2nd
Time of Arrival
Arrival - Anytime Thursday afternoon. We will informally meet up with each other at Popp's, making sure guys are all set in their room and ready for fishing tomorrow.
Where
Popp's Resort ( W11581 Co Rd X, Crivitz, WI 54114 )
Rough Itinerary
Wake up, eat breakfast, we head out to begin fishing for the majority of the day. Lunch can be eaten on the ice or back at the motel if you'd rather take a break. Fish until dinner time, where we then go to Rene's Restaurant for group dinner and discussion time.
Additional Info
Sons are welcomed to come too!

Bring YOUR OWN ice fishing gear!

Bring YOUR OWN ice tent (optional).

Bring YOUR OWN breakfast/lunch/snack food

DRESS WARM
Costs
$186 - Hotel room lodging (Plus tax) covers your room for all 3 nights. Hotel room includes 2 queen beds and a pull out couch. You can split costs with roommates. Call Popp's to reserve. 715-757-3511
If hotel rooms are filled, cabins will be available but at an increased rate. $100 per night for 2 bedroom cabin. Call Popp's for current availability. 715-757-3511

$ for nightly Dinner at Rene's

$150 per day - Rentable Ice Shanty from Popp's (OPTIONAL)
Making Reservations
Call Popp's Resort at (715) 757-3511

Tell them you are under "Green Bay Community Church Men's Retreat"

Payments will be made at Popp's Resort upon arrival
Packing list
Hygiene Products - (Toothbrush, deodorant, shampoo, etc.)

Warm Clothes - (Base layers, thermals, long johns, sweatshirts, jackets, etc.)

Breakfast / Lunch / Snack Food

ANY ICE FISHING GEAR (Shacks, Tents, Poles, Auger, Bait*, electronics, tip up, etc.)

Dinner clothing (We will be eating in the restaurant)