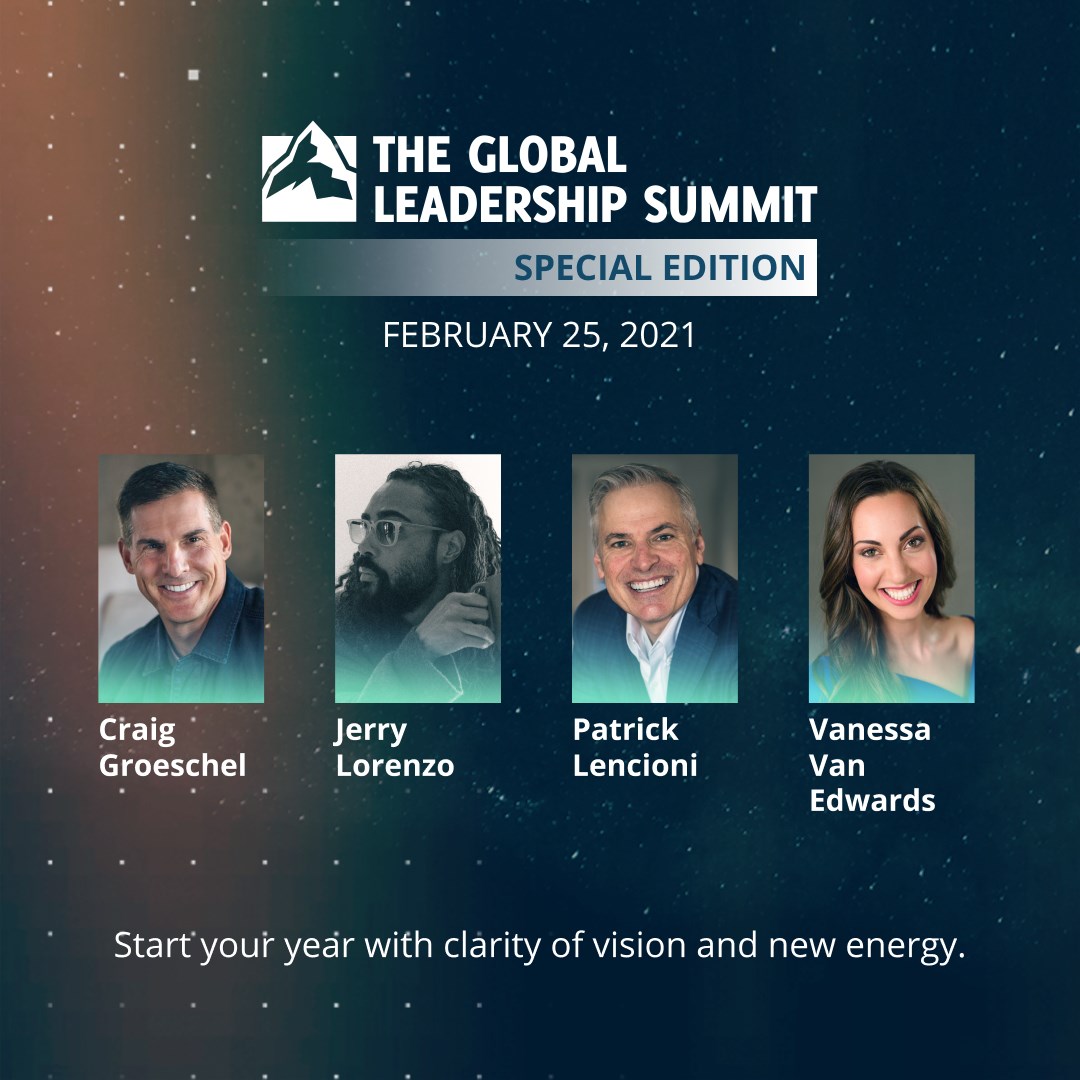 Thursday, February 25, 2021
,
10:30 AM - 1:45 PM
Cost: Early Bird Discount: $39.00, Registration after February 12: $49.00
You want to thrive, but maybe 2020 has left you feeling foggy about how to move forward. This is why Patrick Lencioni, Vanessa Van Edwards, Jerry Lorenzo, Craig Groeschel and others are coming together on Thursday, February 25th to bring you a leadership boost full of encouragement and insight to start your year with clarity of vision and new energy.
Hosted virtually via an interactive online platform, the incredible faculty will deliver you inspiration and direct application from their latest research and experiences. Their fresh perspectives will help you thrive with clarity of vision and new energy. You don't have to stay in the fog of 2020, instead you can forge ahead toward your greatest potential in the new year.
Patrick Lencioni will help you unlock your natural genius and the genius of your team.
Vanessa Van Edwards will explore the science of personality diving into how you can better predict behavior, fix communication problems and build stronger, deeper relationships.
Craig Groeschel will identify four steps you can take to boost your leadership confidence to battle insecurity both personally, on your team, and in this season.
Dig into leadership insights with Jerry Lorenzo as Craig Groeschel explores the leadership behind his fashion brand phenomenon. In this interview, identify how conviction, intention and empathy can drive your organization forward.

Learn more and register here: https://globalleadership.org/events