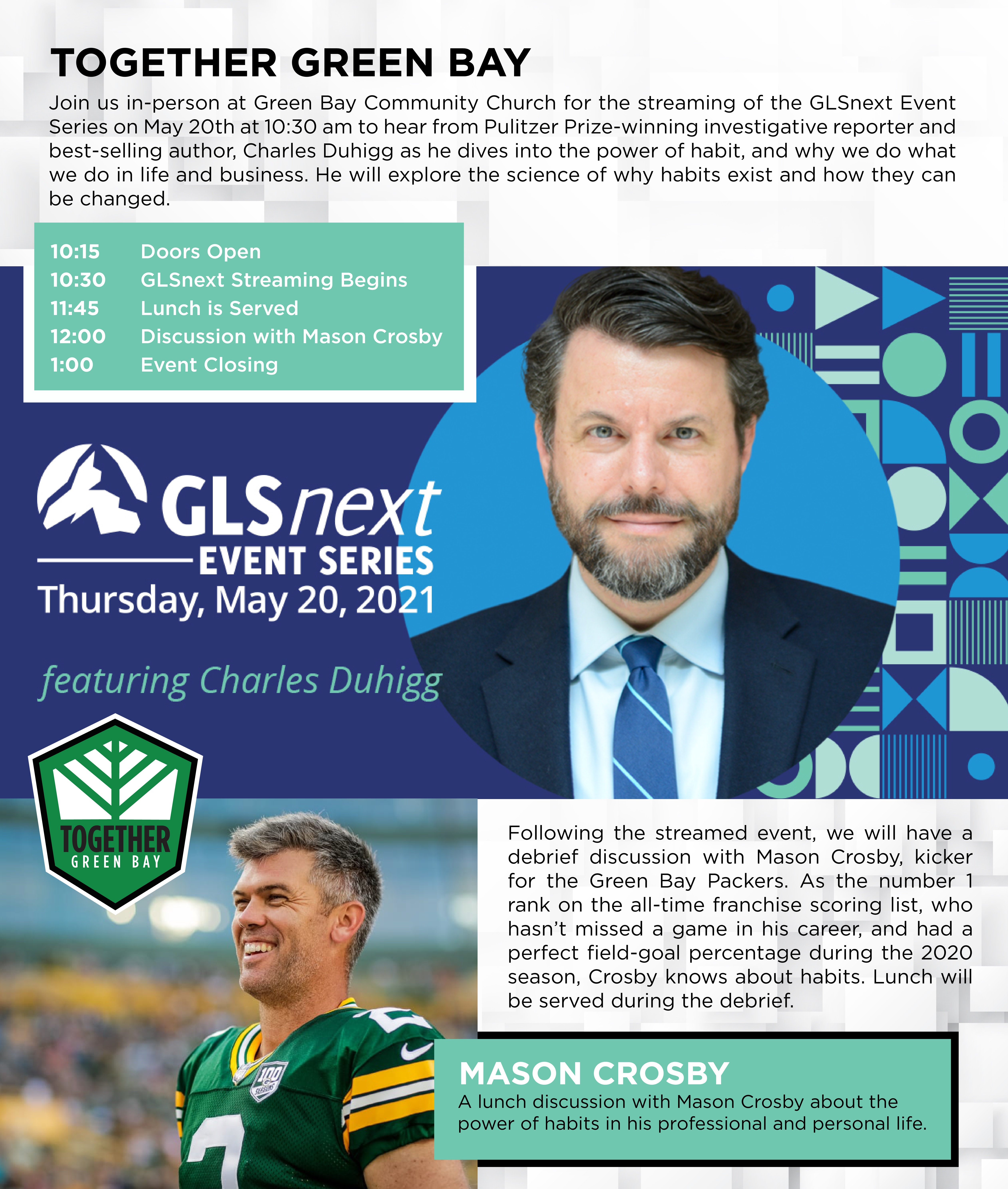 Thursday, May 20, 2021
,
10:15 AM - 1:00 PM
Group: Together Green Bay
Cost: $15.00
Join us in-person at Green Bay Community Church for the streaming of the GLSnext Event Series on May 20th at 10:30 am to hear from Pulitzer Prize-winning investigative reporter and best-selling author, Charles Duhigg as he dives into the power of habit, and why we do what we do in life and business. He will explore the science of why habits exist and how they can be changed.
Following the streamed event, we will have a debrief discussion with Mason Crosby, kicker for the Green Bay Packers. As the number 1 rank on the all-time franchise scoring list, who hasn't missed a game in his career, and had a perfect field-goal percentage during the 2020 season, Crosby knows about habits. Lunch will be served during the debrief.
Event Schedule
10:15 – Doors Open
10:30 – GLSnext Streaming Begins
11:45 – Lunch is Served
12:00 – Debrief Discussion w/ Mason Crosby
1:00 – Event Closing
Click here to register for a $15 lunch and attend the GLSnext Event @ GBCC: https://www.eventbrite.com/e/glsnext-tickets-152368533385