Come to Jesus Liberty Ministry
SERVICE TIME
Sunday, 2:15 to 4:30 pm.
LOCATION
Green Bay Community Church Chapel
600 Cardinal Lane, Howard (East Entrance)
CONTACT
Email:
Phone: 920-305-5732
PASTOR
MANONA RAMAZANI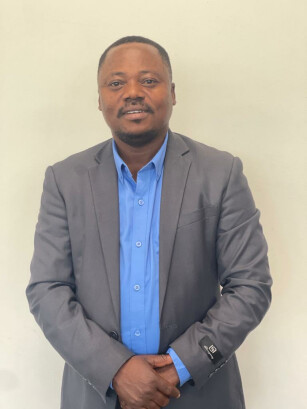 Pastor Manona Ramazani is a father of 8 children and is married to Hellen Ramazani, who serves God as a deaconess. Pastor Manona is passionate and hard-working. He dedicated his life to serve Christ, pushes people to work for God and ensures the church is going forward.
Pastor Manona was born and raised in the Democratic Republic of the Congo. His family raised him in the Christian faith. His parents pushed him to join the children's choir and Sunday school in the church at a young age. He began volunteering as children's Sunday school teacher at age 12. By age 15 he was teaching Sunday school for children. He continued serving as a Sunday school teacher up to age 18. At the age 19 he was elected as a youth leader in the church.
Due to the war crises in the Republic Democratic of the Congo (DRC), in 2002 Pastor Manona left Congo and lived in Uganda as a refugee. He joined the choir at Harvest Rock Church in Kampala, Uganda. Then in 2012 he served as an elder at the church of Pentecost and in 2014 he moved on to the position of Presiding Elder, and he was in charge of the Kibuli assembly in Kampala Uganda.
In 2016 he moved to the United States. God led him to serve as a presiding elder at Essex, Middle River assembly. Then in 2017, he established a Swahili ministry under the church of Pentecost in Baltimore, Maryland. In 2020 he moved to Wisconsin and joined with other elders to establish a church called Come to Jesus Liberty Ministry.
CHURCH LIFE