Welcome to Community
Thank you for taking time to learn about our church. Our hope for our guests is to create a family environment with sincere people that have a heart to serve Jesus. We desire for all to feel as if they are being welcomed home. Make yourself comfortable and take a look around to get acquainted with our staff, our ministries, and our volunteers... and welcome home.
Sunday morning schedule
8:15 Breakfast / 9:30 Worship Service
Plan Your Visit
We've made it easy for you to experience Community on your first visit.
WHERE DO I BEGIN?
There is something soothing about getting together with others over coffee and experiencing the aroma of the roast and the sense of connection with someone else. Grab a cup of coffee in our lobby and visit the Information Center where staff members will be available to talk with you and help you decide where to go next.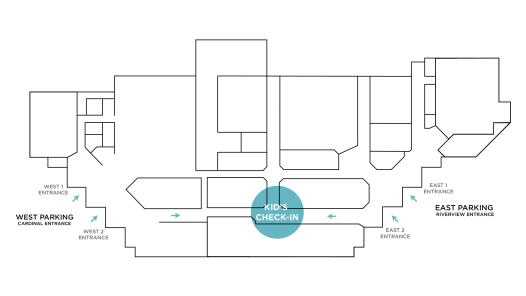 WHAT ABOUT MY KIDS?
Once inside you have one of two options depending on who is with you. If you are bringing any children that are infants - 4th grade you will need to go to the Children's Check-in area on the east side of the building. If you do not have children within that age range then you can go to the Visitor Center and someone there will direct you and answer any questions.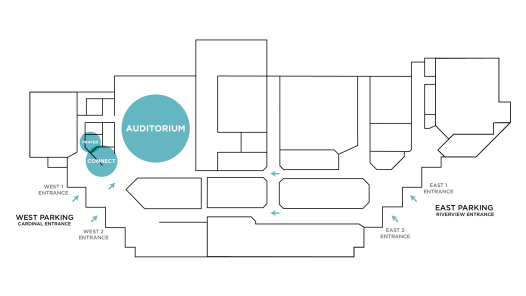 WHAT HAPPENS ON SUNDAY MORNINGS?
Doors open at 8:00 am on Sundays. Come as you are and connect with people -- we think one of the best ways to do that is over a meal. A hot, delicious breakfast is served in the auditorium from 8:15 to 9 am. There is a transition time between 9 and 9:30 when the breakfast tables will be cleaned up, parents will check their children into Sunday school classrooms and adults can continue to connect with old and new friends alike. Feel free to invite your family members and friends to breakfast. There is no charge for the food but you can make a donation if you wish. Find more details about our breakfast tradition here: gbcc.me/breakfast
The worship service runs from 9:30 to 10:30 am in the auditorium and you will hear a message about God that applies to your daily life and get a chance to respond to God from your heart in worship.