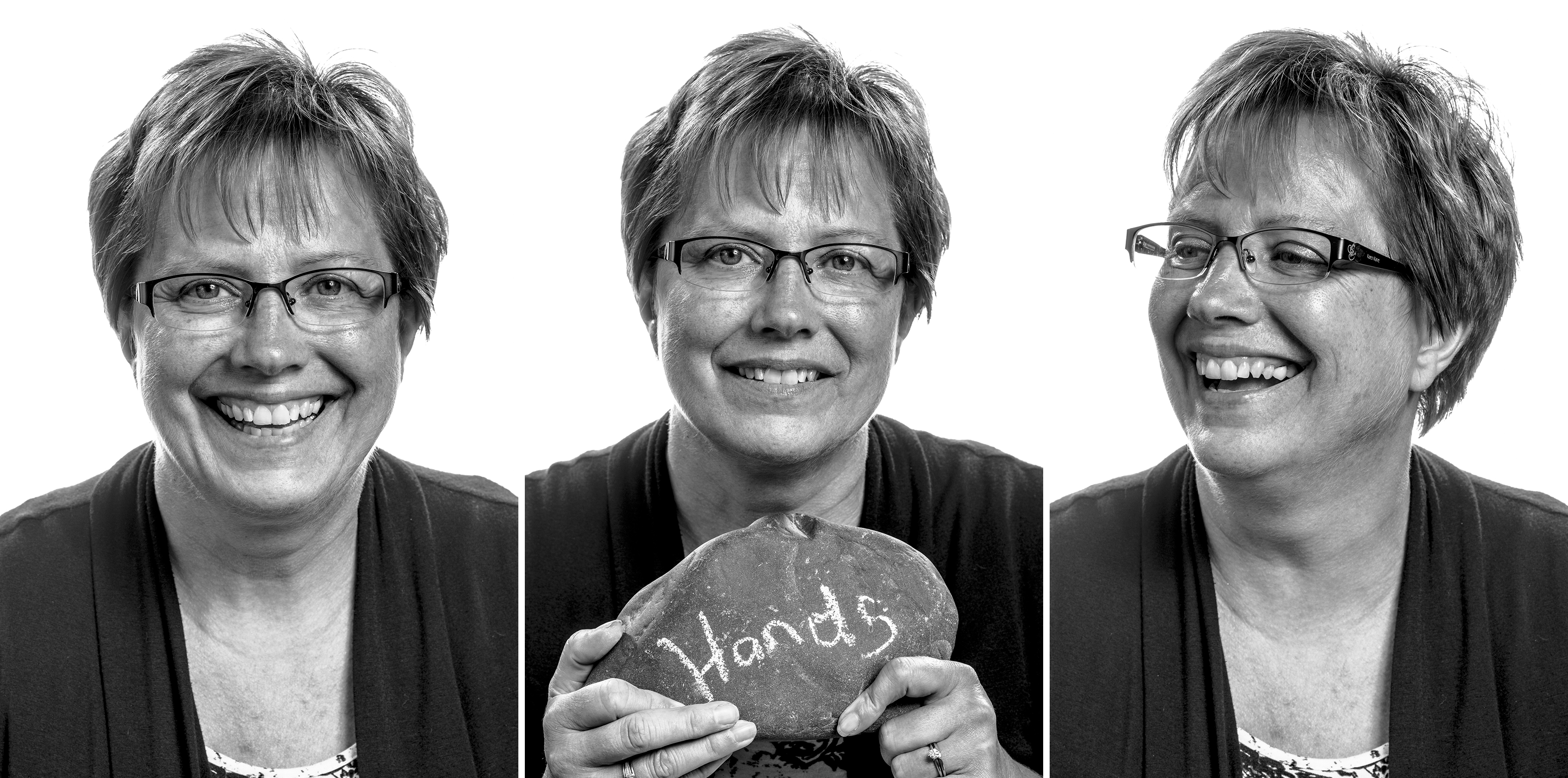 Janette Adamski
Arts & Events Coordinator
Janette supports and nurtures the connections between GBCC families and volunteer opportunities, and loves to see how that happens.
"There are times when I know the people showing up to serve are struggling with an issue in their lives," Janette said. "But they are able to put that aside for a short time and focus on something or someone else. We were designed to serve and love others. I get great satisfaction when I see the joy in our families' eyes after we have completed an event or task, knowing that what we worked on is going to impact another person who may not know Christ."
Janette attended church and religion classes growing up in rural Pulaski but said she didn't choose to seriously follow Christ until adulthood. A spiritual seed was planted by her daughter, Amanda, who became friends with a group of Christians in college and started talking about the Bible and getting to know Jesus.
That prompted Janette to check out Community Church. "I was greeted so warmly at the door, and the person took time to explain briefly how the service would work, and found me a seat," Janette explained. "It was a warm, genuine welcome. I don't recall exactly what the entire teaching was about that Sunday, but I remember Joe Urcavich talking about a relationship with Christ and the music being so impactful. I felt like I had come home. I knew after the service I was coming back. That night was the first time I opened a Bible and began to read the word. I have not stopped since."
Janette has been married to fellow Pulaski High School alum Dennis since 1978. Besides their daughter Amanda they have a son Eric and two granddaughters, Samantha and Evelyn.
Janette joined the GBCC staff in February 2015. She loves mornings, when she can start her day sipping coffee and reading the Bible. Janette likes spending time with her grandkids, as well as knitting, gardening, reading, making natural soaps and lotions, and caring for two miniature schnauzers. One day she would like to travel to Africa, Australia and Alaska.
Janette gains inspiration from Philippians 4:19 — And my God will meet all your needs according to the riches of his glory in Christ Jesus.
"I have learned that God dreams bigger for us than we can dream for ourselves," Janette said. "He has taken me to places that I never dreamed of."