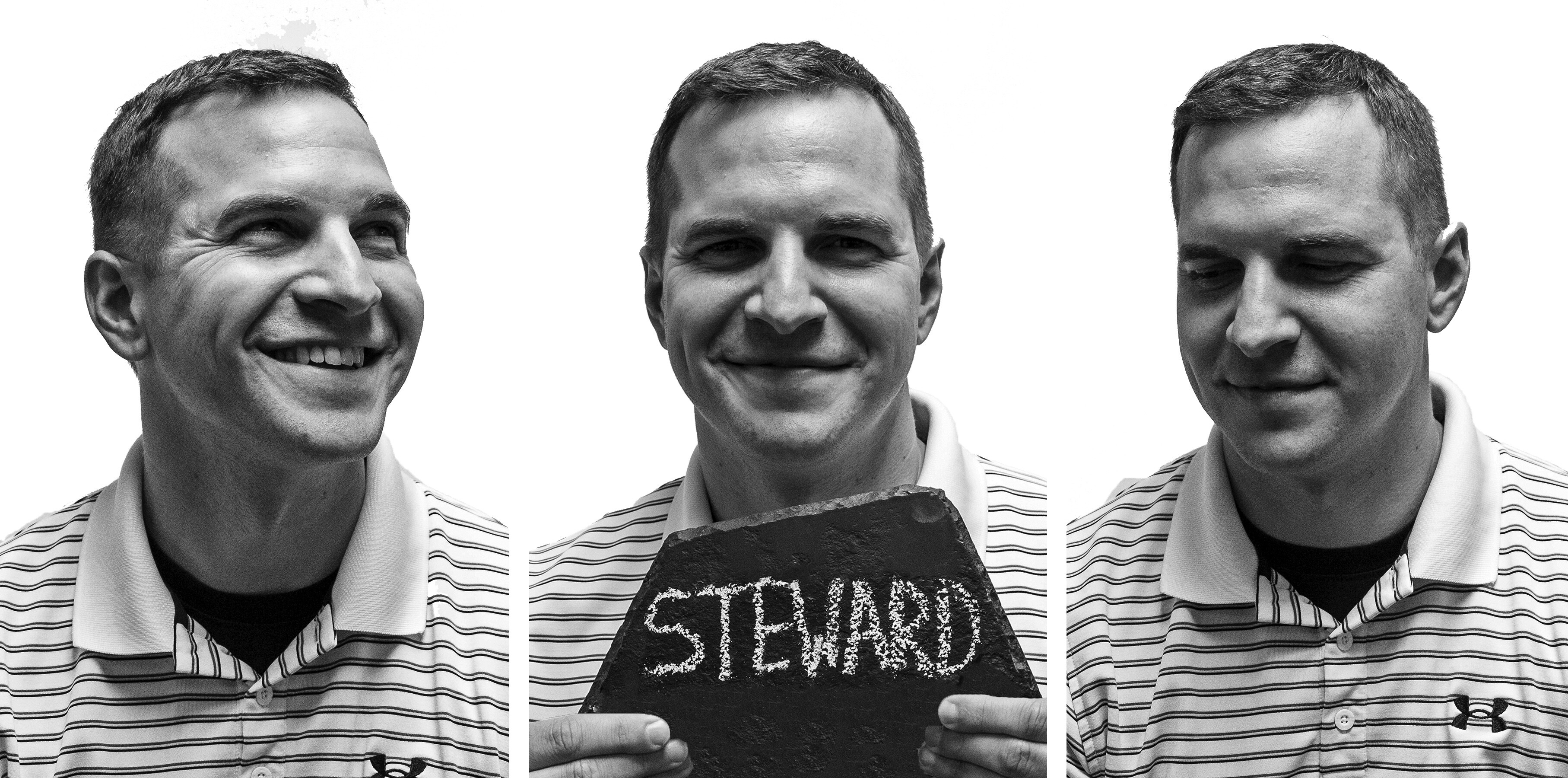 Ryan Vanden Langenberg
Ryan works as a clinical relationship manager at Humana and enjoys assisting employees with their needs through training and answering questions. Ryan loves his flexible schedule that allows him to work from home full-time.
Ryan grew up in Howard, graduated from Bay Port and earned a bachelor's degree in business at UW-Green Bay.
He gave his life to Christ in 2010 and started attending GBCC in 2013. "We heard a few messages from Troy and felt an immediate connection," Ryan said.
Ryan met Ashley in 2002 while attending UWGB. The couple got married in 2011 in Riviera Maya and have three children: Ian, Alec and Kaylee.
While not working Ryan likes spending time with his family, visiting parks, attending his kids' events, working out and doing house projects.
Ryan serves as a volunteer firefighter in Suamico and helps oversee Financial Peace University classes at GBCC.
Ryan's bucket list includes going on a mission trip, completing a Spartan-type race, going to New York to visit Ground Zero plus all the fire departments and museums, and traveling to Israel.
Ryan said he learned an important life lesson from one of his high school football coaches who said that once you are content, improvement stops.
"That stuck with me and I've used it in many aspects of my life," he said. "However, during my faith journey, I also learned that it's good to be content and appreciate everything that God has already given us. Finding the right balance between the two is key."