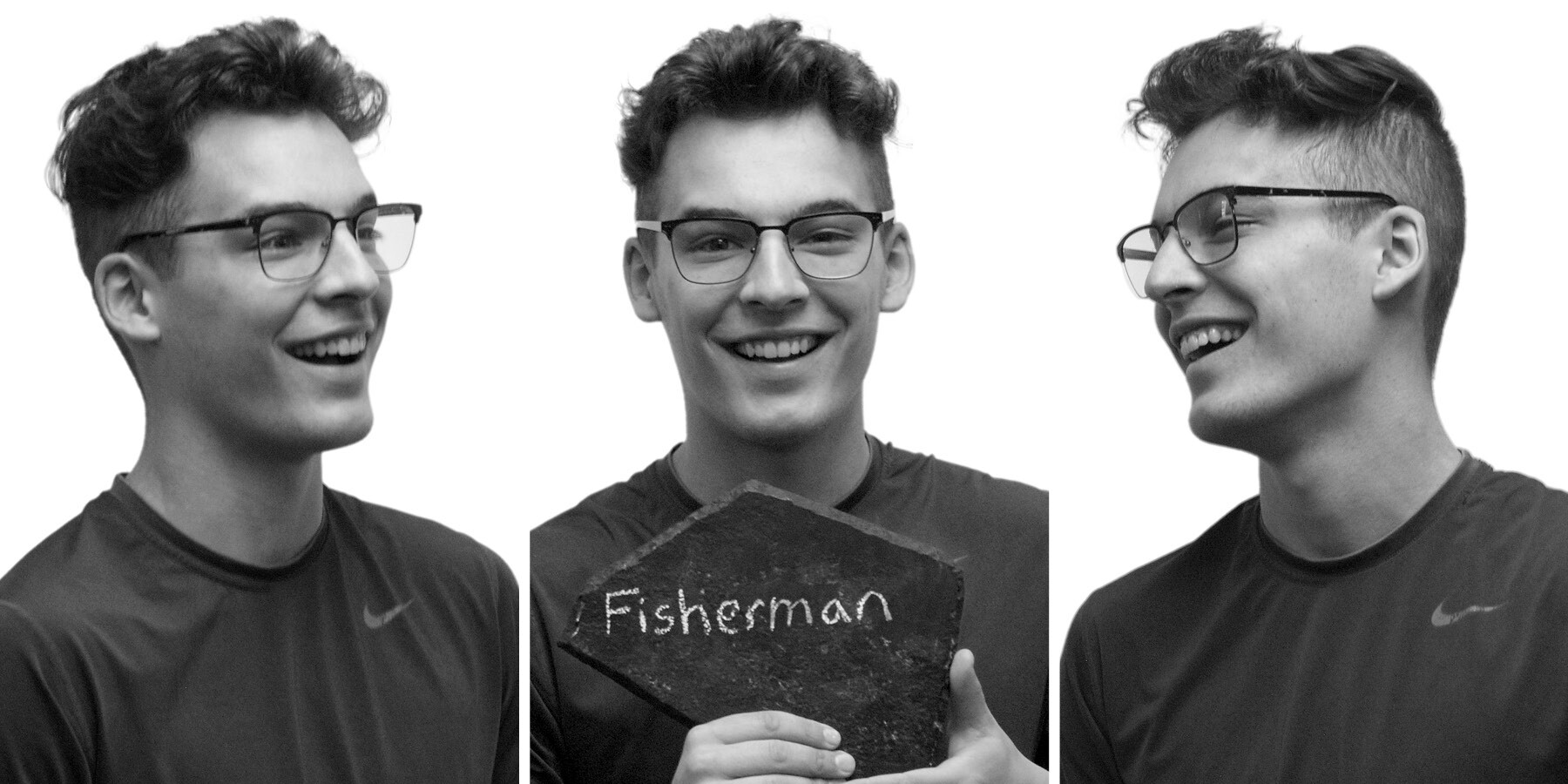 Garrett Kadrlik
High School Ministry Coordinator
Building relationships and helping students navigate their walk with Christ is what Garrett loves about his job. "It's so important to grow relationships where students can be open with each other," he said. "Seeing students grow and walk in their faith is huge for me."
Garrett grew up in Abrams and chose to follow Christ at age 12 while attending Lake Lundgren Bible Camp. He put his faith on the back burner while in high school, until his junior year. "I decided to get back and take faith seriously," he said. "I really revamped my faith and made it my own that year."
Garrett has a wide variety of work experience. Starting at age 11 planting and weeding in a strawberry patch, Garrett has also worked at Shopko, TownLine, PDQ, the Hyatt Regency in downtown Green Bay and Dirt Juicery.
He started his own business -- 419 Fishing Co. -- named after Matthew 4:19 when Jesus tells his disciples he will make them fishers of men. Working out of his garage, Garrett makes and sells soft plastic baits, among other items.
GBCC has been Garrett's home since he was a newborn. He interned in student ministry after graduating from Bay Port High School, then served in a part-time role before coming on staff full-time in 2020.
Garrett loves to hunt and fish and spend time with his 9-year-old English springer spaniel, Tucker. He hopes to one day catch a state-record size fish.
Experiencing new things is important to Garrett. "Don't take life too seriously because you will miss a lot of in-the-moment memories if you do," he said of a life lesson he has learned. "Don't take it so seriously that you can't live in the present."