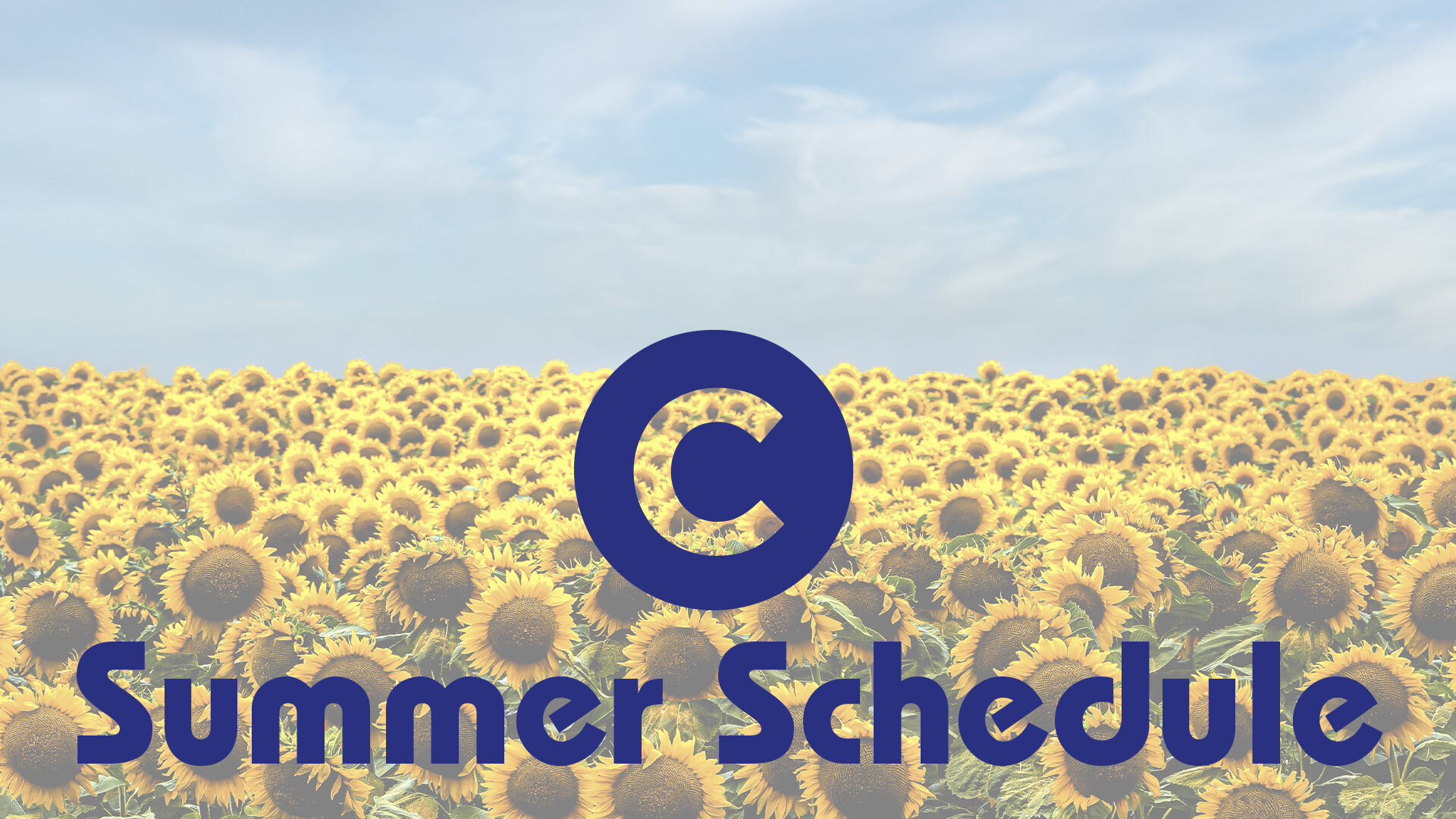 Green Bay Community Church has transitioned to a new summer schedule, with breakfast served at 8:30 am instead of 8:15, followed by our worship service at the regular time of 9:30 am.

Beginning in June and extending throughout the summer, our 8:30 am breakfast menu on Sunday morning will include yogurt, an oatmeal bar, boiled eggs and coffee

Other highlights of the GBCC Summer schedule include:

* A new summer sermon series kicks off on Sunday, June 5 called "The Be in the Now," which will examine the Beatitudes (Matthew 5.1-12).

* There will be an outdoor service on Sunday, June 19 (Father's Day) in the grass on the north side of the building near the Care Center entrance. It's called the Backyard Breakfast Barbecue and we encourage you to bring your grill, food, lawn chairs, pop-up tents and blankets and plan to cook out either before or after our 9:30 am worship service. There will also be a pie-eating contest with dads and kids, along with other kids' activities.

* Vacation Bible School takes place in the evenings at GBCC June 27-30. Go here to sign up your kids or sign up yourself to volunteer.

* There is no in-person service on Sunday, July 3 but we will have a pre-recorded service that will be shown on our Facebook page and the GBCC website.

* The Global Leadership Summit will be live streamed at GBCC on Aug. 4-5. Go here to sign up for this two-day, power-packed leadership conference.

* There will be baptisms at our Aug. 14 Sunday morning worship service for anyone who wants to make a public declaration of their faith in Christ.