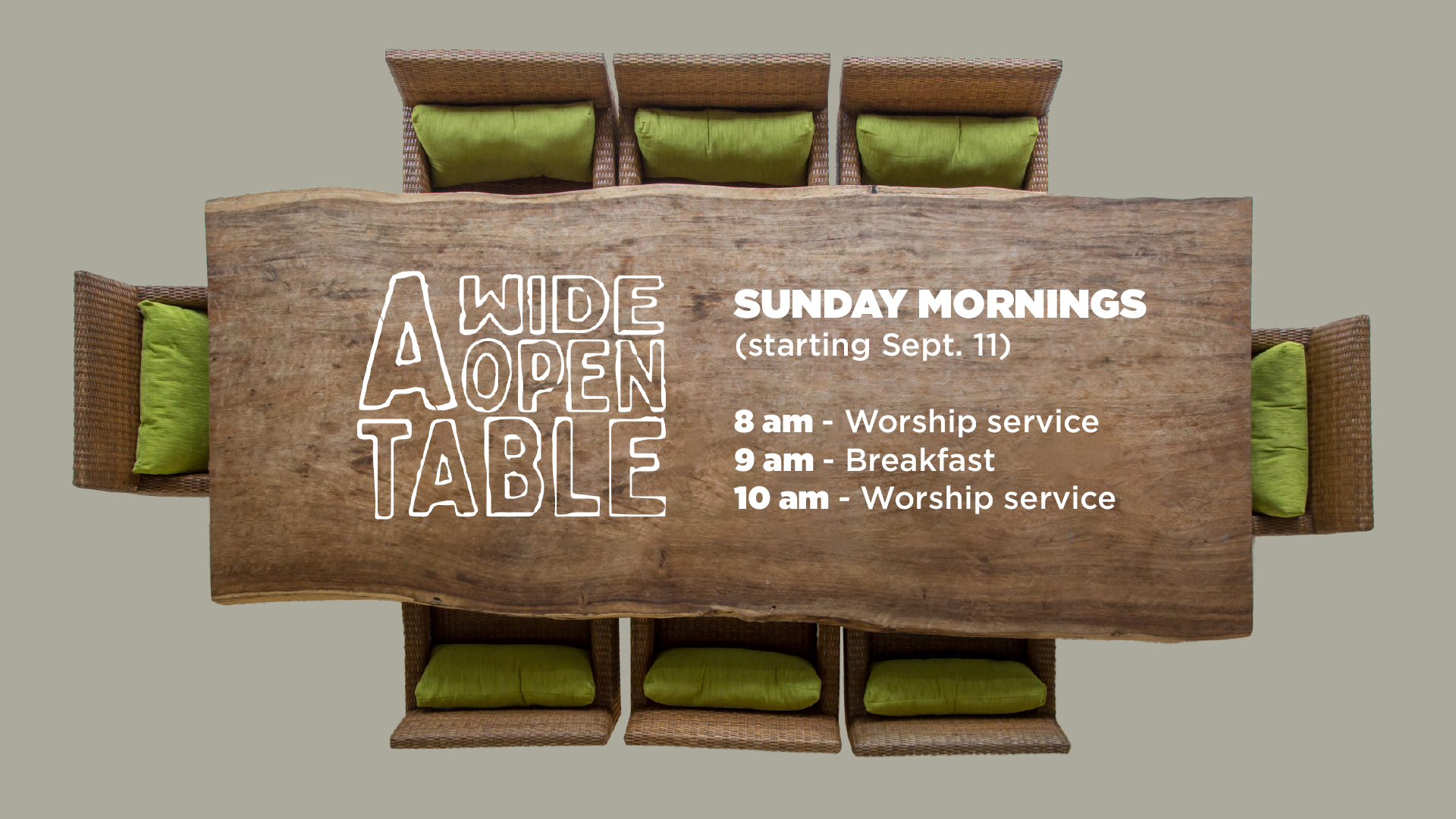 Starting on Sunday, Sept. 11 we will transition to a new fall schedule at GBCC that will include two worship services and a hot, delicious breakfast in-between. We are excited to provide this opportunity for growth, both in numbers and connection with others.
The fall schedule will look like this:
8 am -- First worship service
9 am -- Hot delicious breakfast
10 am -- Second worship service
We strongly encourage you to make breakfast part of your Sunday worship experience. We believe that connecting with others is an integral part of the local church. So if you decide to attend our worship service at 8 am, stay afterward and meet up with new and old friends alike. If you attend the 10 am worship service, we ask you to consider enjoying fellowship over breakfast at 9 am prior to the worship gathering.
In addition, we also would like you to consider serving during the time you aren't attending a worship service. If you aren't serving during the week, this would provide a great opportunity to share your God-given talents in the body of believers. There are a number of serving roles on Sunday, including Children's Ministry, greeting, preparing breakfast, and more.
We hope you take advantage of the chance to get more involved in the local church by worshipping, connecting and serving with others on Sundays.