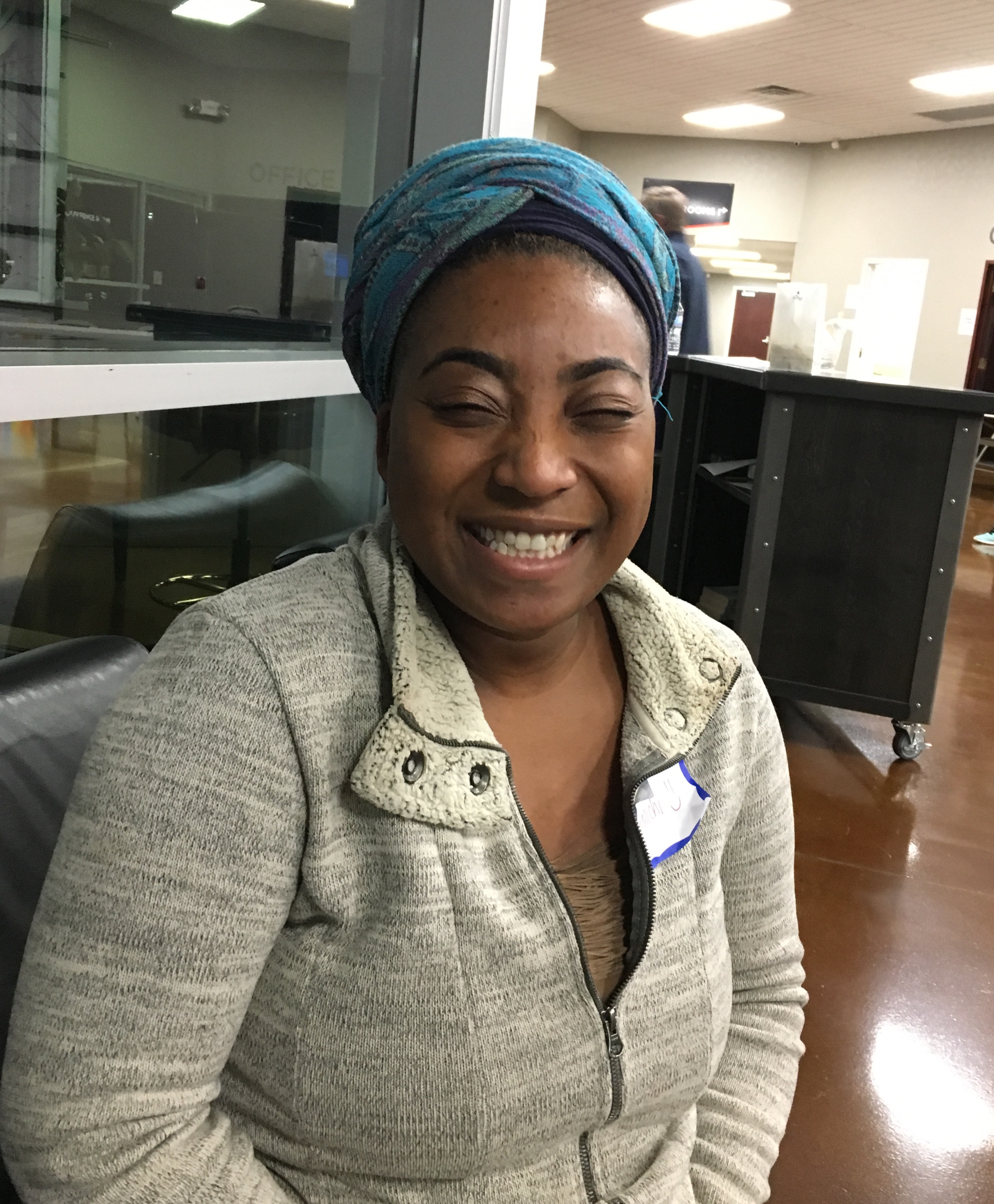 Amichi Jensen is no stranger to serving and she is also no stranger to being served. The season of life she is in now led her to step out and give her time and talents to others.
Amichi recently moved to Green Bay from California and on her 10-day drive across the country she had plenty of time to sit in conversation with God about what this next chapter of her life would be like.
In these conversations she was reminded about her past when she was in need of service and those in her life who stepped in during those times. Now that she is in a different place and able to serve others, she knows that is what God is calling her to do.
"I heard God telling me, 'You serve. I can always give you a better perspective about what I am doing in your life as you serve my people.'" Amichi said.
With a Girl Scout background, she has been serving others since she was young and feels that program gave her a good foundation as a child that allowed her to see the importance of volunteering as she got older.
Amichi visited Green Bay Community Church one Sunday and felt God nudging her to go speak with Janette Adamski. Janette is the GO Coordinator here at GBCC and oversees all of the community outreach activities at the church. That morning, Janette was seeking out volunteers for the upcoming Family Movie Night which helps raise money for Feed My Starving Children.
With her background in movie concessions, Amichi signed up to help run concessions at the movie night event and says that working at movie night was no different than her nights at the movie theater.
Things went so smoothly and were so fast paced she lost track of time while she was helping folks get their movie popcorn, pretzels and candy before the show started. She was excited to see how God was using her by taking those things she loves to do, like movie concessions, and using them for His good.
Now a member of the GO TEAM at Green Bay Community Church, Amichi says she knows that this is exactly where God was leading her as she drove cross-country to start this next chapter of her life. She is excited to continue serving here at the church within the GO department, and says that she has never felt so immediately welcomed into a church body before.
"God is working on all things in my life and I am excited to see the flower of my life bloom in this next season."