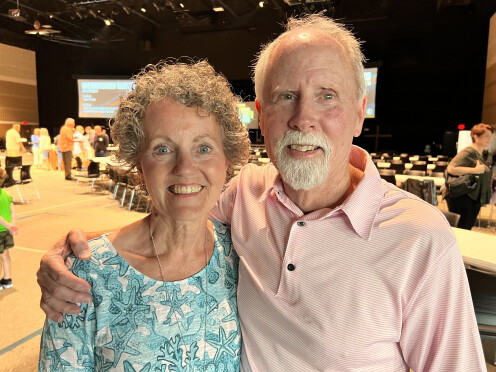 We said good-bye to Pastor Kim Sechler a year ago when he retired from Green Bay Community Church. Now we are saying good-bye again to Kim and his wife, Beth, who are moving to Tennessee this week after spending the last 35 years in Green Bay.
We pray for God's blessing upon Kim and Beth on this new journey and we thank them for their faithful service. They will be missed.
Want to stay connected to Kim? He will continue to lead an online bible study via Zoom. Get the log-in information here: https://www.gbcommunitychurch.com/event/1788974-2022-02-23-pastor-kim-sechlers-bible-study/
Below is a video that was shown at Green Bay Community Church upon Kim's retirement. Below that is an interview we conducted with Kim in August 2021 after he retired.