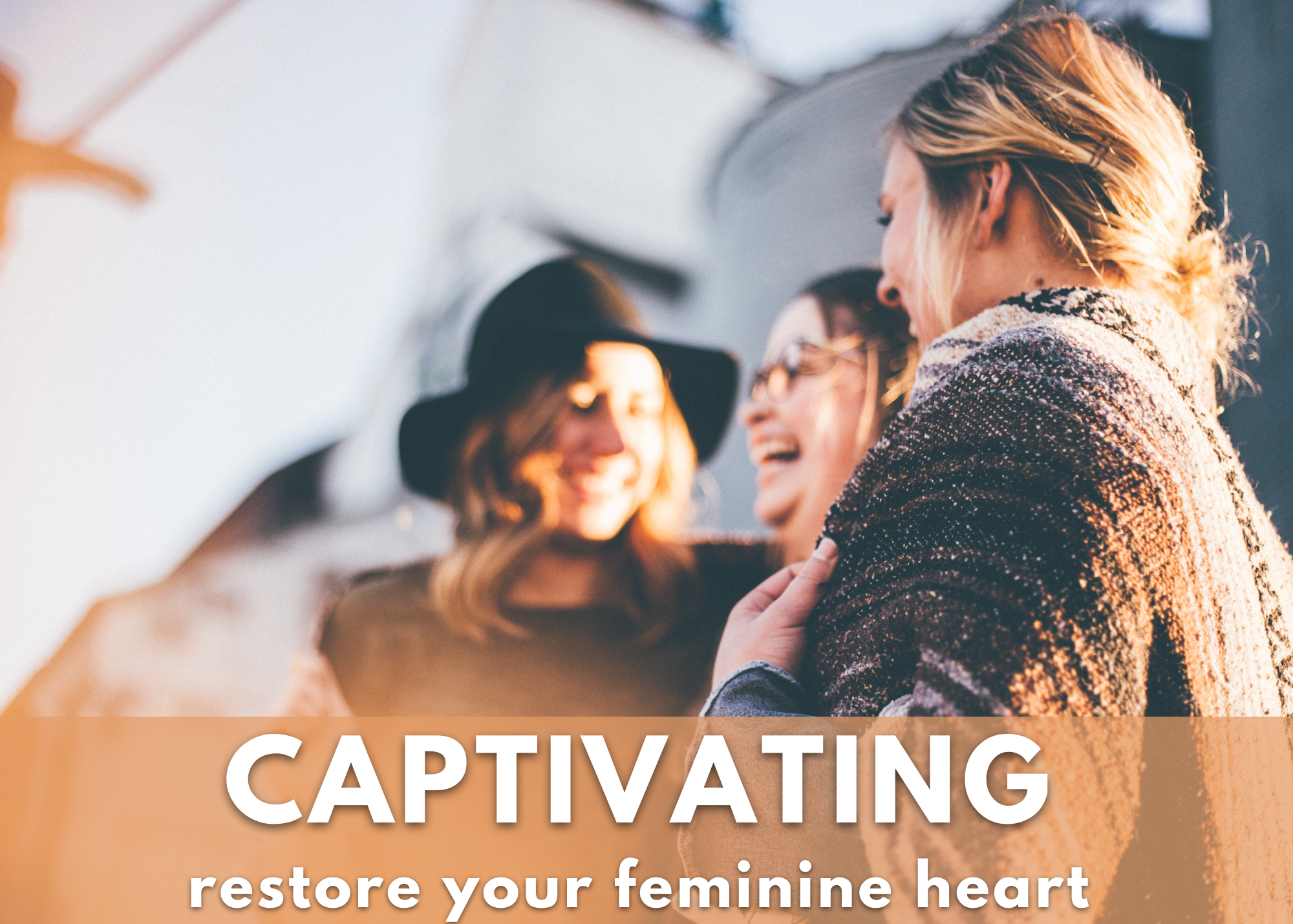 Daily from 01/12/2023 to 01/15/2023
Cost: $275.00
Captivating CORE Women's Retreat
January 12-15, 2023

Join Mackenzie Wojta and Shelly Hendricks for a four-day event as we journey together into the deep mysteries of our feminine souls in order to recapture our hearts.
Through teaching sessions, films, music, guided periods of reflection and journaling, worship, and beauty, we're inviting you to take the risk of coming alive as a woman - God's captivating woman.
Registration cost of $275 is all inclusive (All lodging, meals, coffee, and snacks included) and Scholarships are available.
---

What is Captivating CORE?
Captivating CORE is the Captivating retreat led by Stasi Eldredge and her team through video sessions and held at the Restore Lodge in Weyauwega, WI.
Why do I need CORE?
Captivating CORE is an invitation into what every woman longs for: To be romanced, to play an irreplaceable role in a great adventure, and to unveil her true beauty. God placed these desires in your heart to draw you into discovering the woman he created you to be. The way we handle the heart is everything. Captivating CORE is not a retreat about the "how to behave and become the perfect woman." It is a four-day journey into the recovery of our feminine hearts and seeing the truth of how God sees us. For if we are going to know who we truly are as women, if we are going to find a life worth living, we must first recover what has been lost. We must get our hearts back.
Is this similar to Wild at Heart?
Yes! Well… sort of. Like Wild at Heart, this retreat is led by the video teachings from the Wild at Heart team. However, this retreat is led by Stasi Eldridge and is based on the book Captivating (Wild at Heart is led by John Eldridge and based on the book Wild at Heart). Plus, if you're familiar with Wild at Heart Wisconsin, camping off grid. Captivating Core will be staying in the beautiful Restoration Lodge in Weyauwega, WI.
Do I need to read the book?
Not at all! The retreat is designed to guide you through the journey and provide you with all the information you need. You are welcome to read the book beforehand if you'd like, but again, it is not necessary.
Link to book on Amazon
More information about CORE