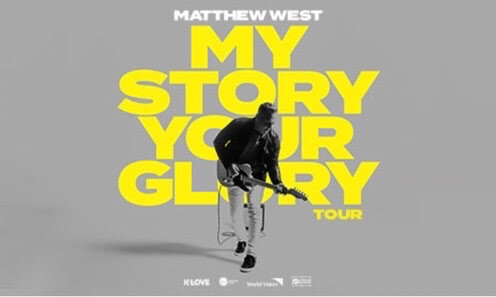 Saturday, April 22, 2023
,
3:30 PM - 10:00 PM
The Matthew West concert at Green Bay Community Church at 7:00 pm on Saturday, April 22 is sold out. However, there is still a need for volunteers, who will receive a free ticket (standing room only) to attend the concert following their shift (or prior to for the clean-up crew).
A volunteer training meeting will be held on Saturday, April 22, from 3:30-4:30pm. Dinner will be provided for volunteers at this time.
Volunteer times for ticket takers, ushers, and room hosts will be 4:30-7:30pm. Clean-up crew will begin immediately following the concert, roughly 9:00-10:00pm.
Volunteer for Matthew West concert
Matthew will share songs and stories for God's glory on the 'My Story Your Glory' Tour. He will be taking his upcoming double album, 'My Story Your Glory,' on the road for the first time to 32 cities across the country, performing new music along with old favorites.