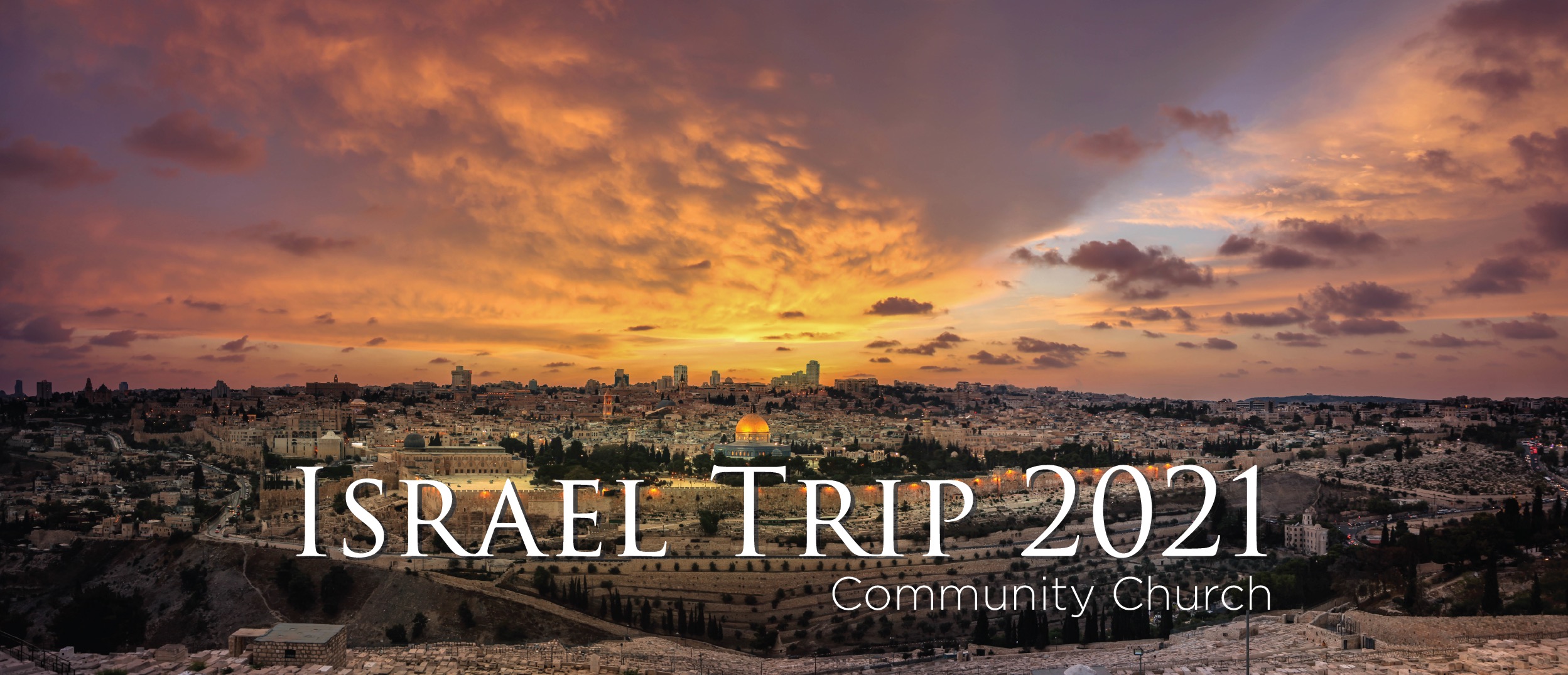 Sunday, March 15, 2020
,
6:00 PM - 7:30 PM
Please join us for an evening to discover the beauty and history of Israel.
We will tell stories and Troy will give an overview of some of the sites we have visited in the past. If you have any interest in going on an Israel trip, or simply want to hear more about Israel, we welcome you.
We will meet in the Care Center Training Room, 6:00 - 7:30 pm