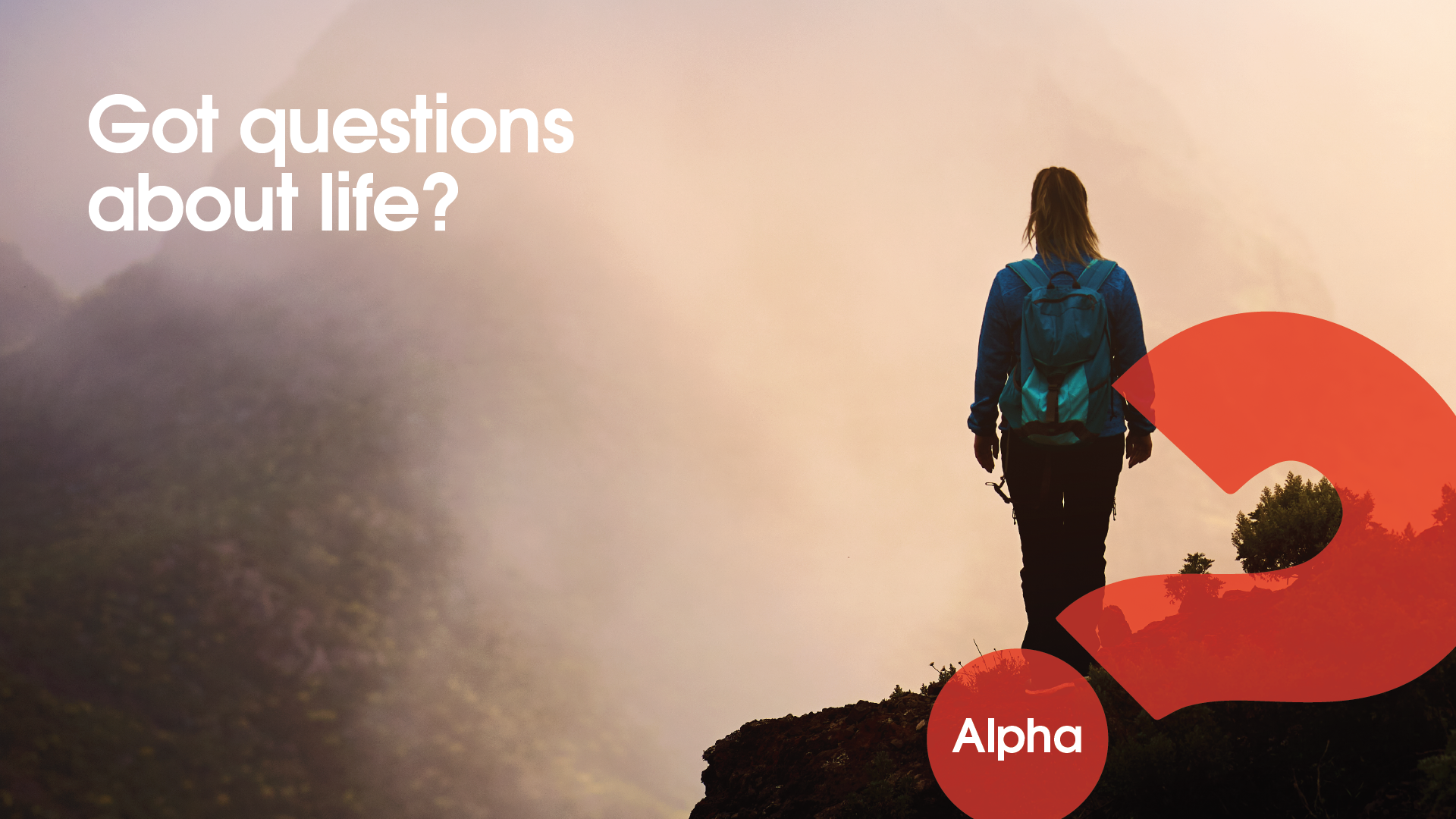 Every Wednesday, from 01/20/2021 to 03/24/2021
,
7:00 PM - 8:30 PM
Got questions about life?
Everyone should have the chance to explore the Christian faith, ask questions, and share their point of view.
What is Alpha Online?
Alpha Online is a series of group conversations that explore life, spirituality, and faith through a Christian lens. We create a non-judgmental and open environment where it's easy for anyone who is atheist, skeptic, or just curious about faith to explore questions about life with new friends.
If you want to know more we'd love to invite you to try Session 1 of Alpha online. It will be a fun evening where you can find out if Alpha is for you.
How it Works:
WELCOME: (10 minutes) Introductions - Meet some new people
WATCH: (30 minutes) Small Films w/Big Ideas - Each Alpha session features a 25 minute film designed to inspire more questions than provide answers, these short films explore the big issues around faith and unpack the basics of Christianity, addressing questions such as Who is Jesus? and How Can We Have Faith?
DISCUSS: (35 minutes) Discuss the Questions that Matter to You - The entire session builds towards this peak experience. After the film you will be put into a virtual breakout room and your hosts will lead conversations in small groups where you can share your thoughts about faith and life and hear from others in your group. You can feel free to say whatever you like or as little as you like. It is up to you.
Alpha begins Wednesday, January 20, and runs every Wednesday until March 24. We meet at 9 am (for women) and 7 pm (for anyone).
If you have any questions about Alpha Online, please contact Sheri at
Register here for morning Alpha (for women)