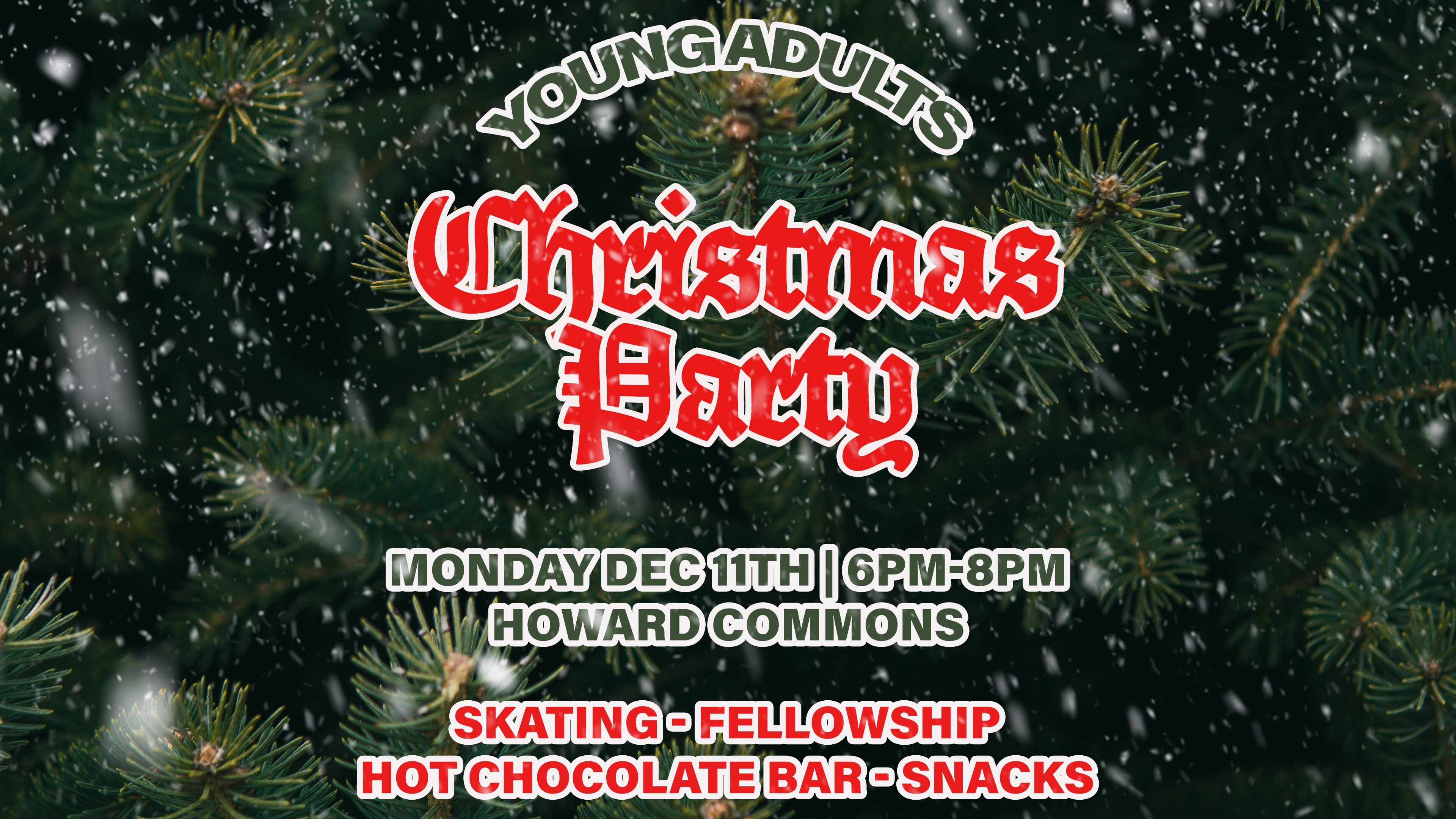 Monday, December 11, 2023
,
6:00 PM - 8:00 PM
Calling all young adults in the area! Join us for our YA Christmas Party at Howard Commons. Enjoy an evening of skating, sipping hot chocolate by the fire, snacks, and enjoying great fellowship.
Mark your calendars for Monday, December 11th, from 6:00 pm to 8:00 pm. All you need to bring is yourself and your favorite Christmas sweater. Don't forget to invite your friends for a joyous and memorable time!
Follow @gbyoungadults on instagram for updates.
Contact with any questions!