Saturday, December 03, 2022
,
7:00 PM - 9:00 PM
Cost: $20.00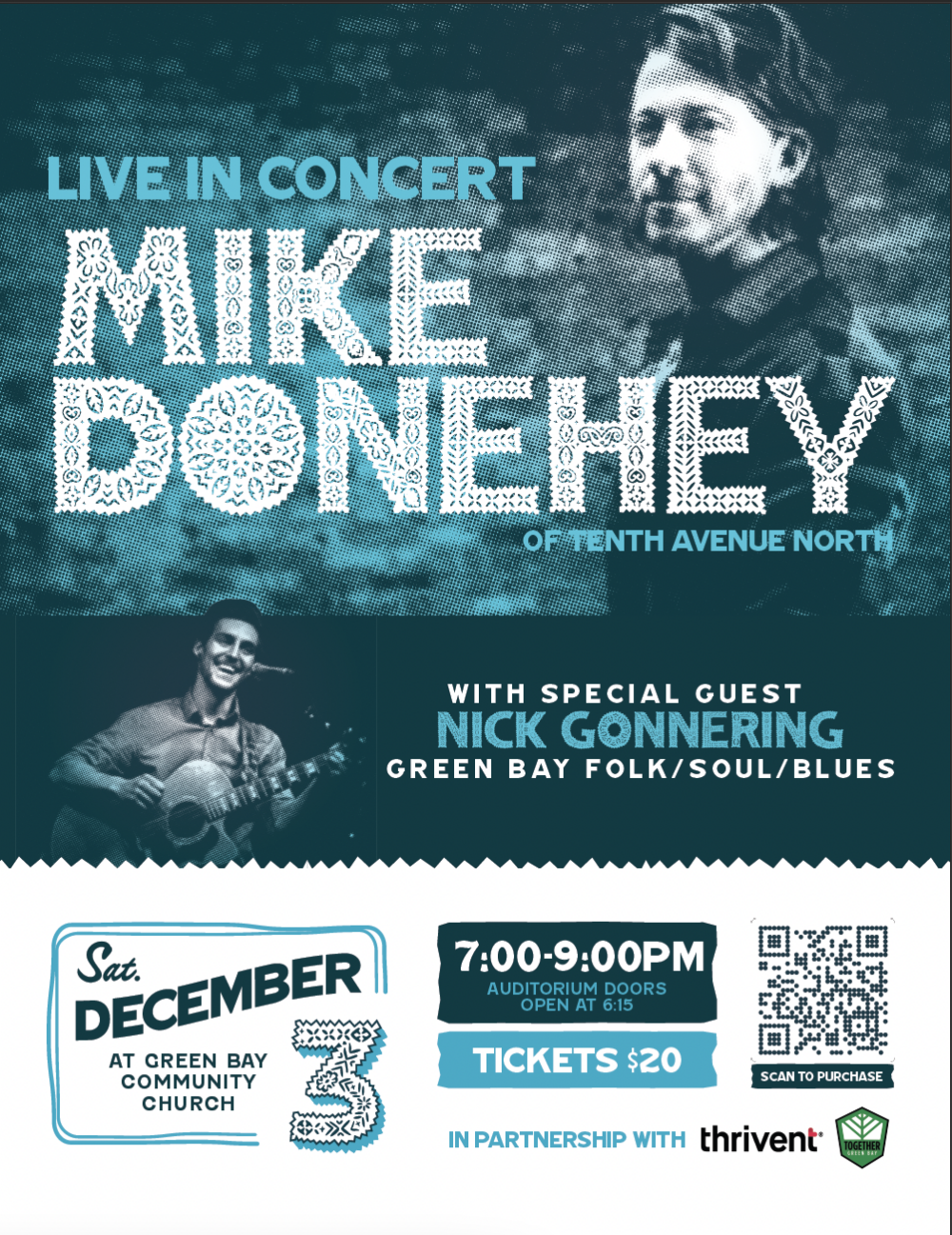 Thank you to our partner Thrivent for presenting this concert.

Mike Donehey, former lead singer for Tenth Avenue North and now a solo artist, will appear live in concert in the Green Bay Community Church Auditorium on Saturday, Dec. 3 at 7:00 pm. Local musician, Nick Gonnering, will be opening the show. Tickets are $20 and seating is on a first-come, first-serve basis.

The GBCC building lobby doors open at 5:30 pm with doors to the auditorium opening at 6:15 pm. If you choose to arrive early, once the auditorium doors open, you are able to save one additional seat per each person present. Only water will be allowed in the Auditorium. Concessions will not be sold at this event.

Want a free ticket to attend the concert? Sign up to volunteer! Each volunteer will receive a free ticket to this event.

Sign Up to Volunteer

If you have any questions, please email .