Table Tennis at GBCC
If you're looking to play table tennis, come out to the Green Bay Community Church Chapel on Tuesdays and Thursdays from 6 to 9 pm. Organizer Jerry Pahl invites all comers to join the fun.
Spring Challenge Table Tennis Tournament Fundraiser
When: Saturday, April 1
Where: Green Bay Community Church
Who can compete: All comers in four different competition categories.
For more information: See poster below. If you have questions contact Jerry Pahl: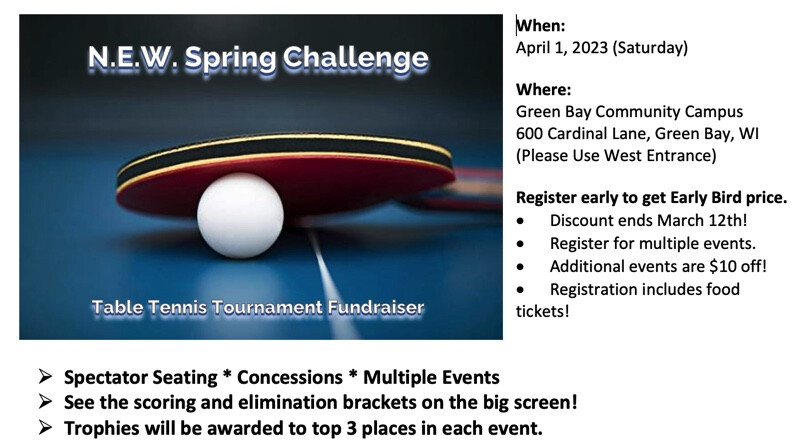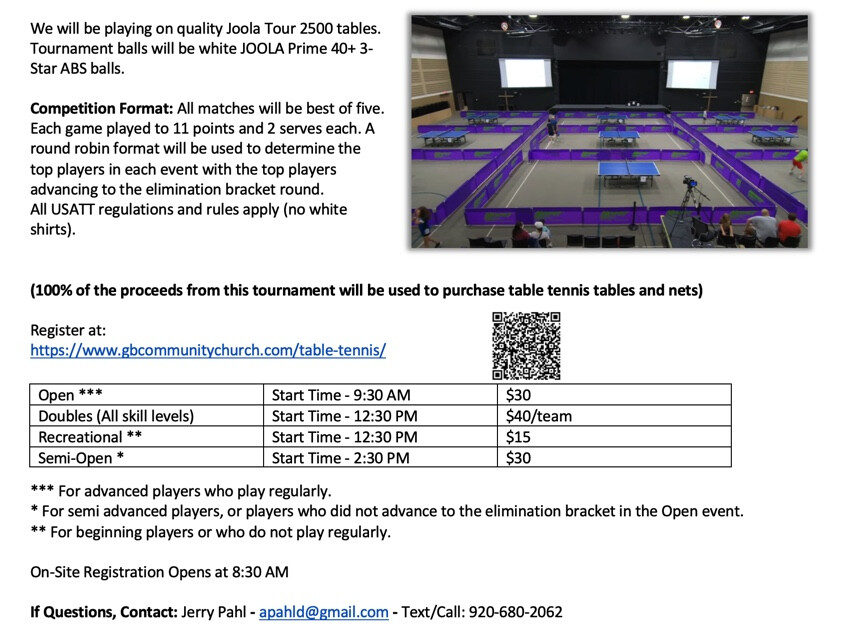 Spring table tennis tournament highlight video: