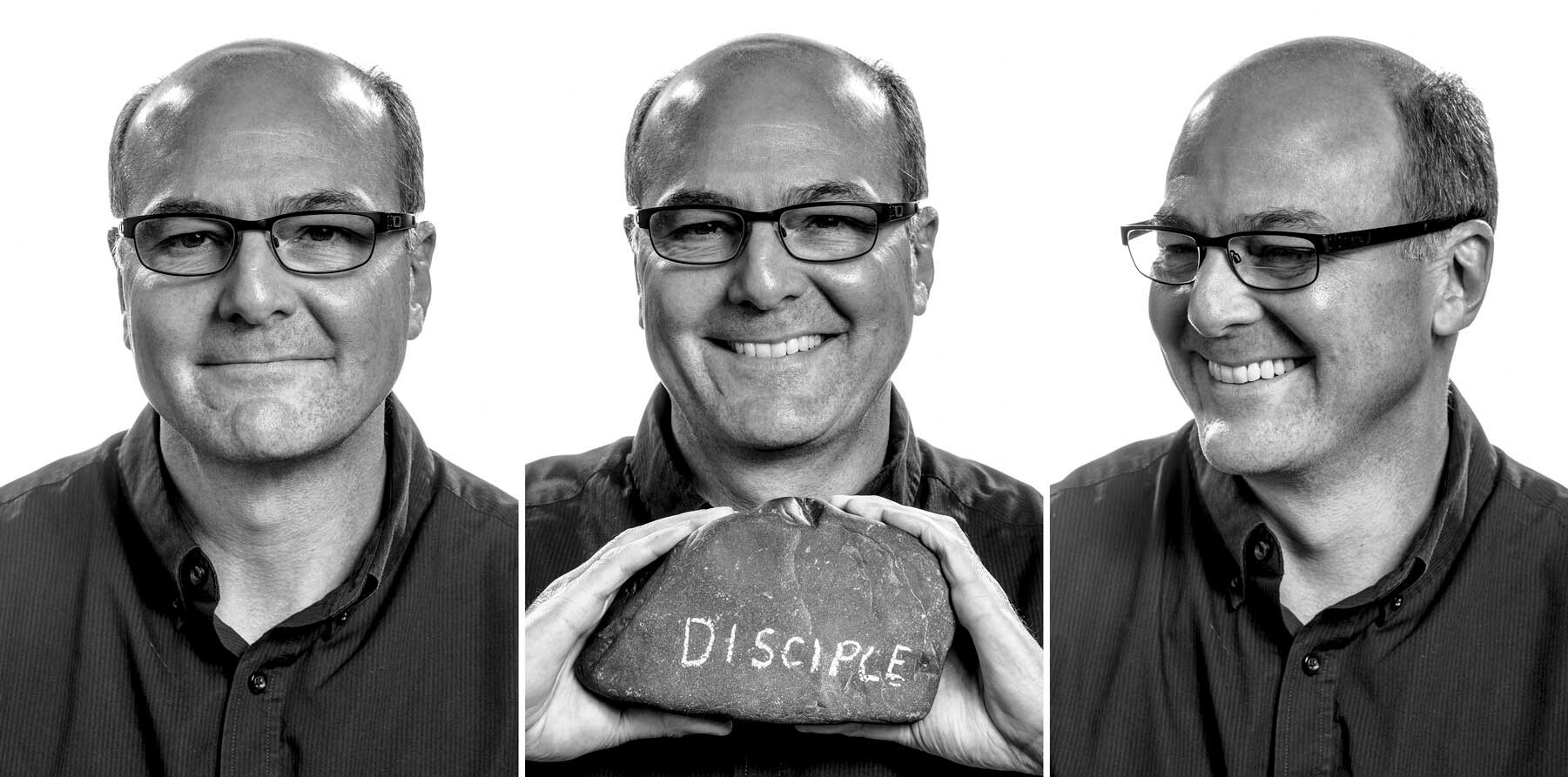 Pat Ferraro
Pat gave his life to Christ in 1991 after watching a Billy Graham Crusade on television. Since then he has discovered an important life lesson:
"It's not about me," Pat said. "The more I get my attention and thoughts off of me, the better life gets. The benefits are wonderful. Relationships get deeper and stronger, time with God is more rewarding, and life is less stressful."
Pat was born in St. Paul and lived in Minnesota until he was 13, when his family moved to Wisconsin Rapids. He admits to being a Vikings fan early in life but saw the light and started cheering for the Packers in the late 1980s when Don Majkowski was quarterbacking the team to dramatic victories.
Pat received a degree in paper science and engineering from UW-Stevens Point and was hired by James River Corporation in 1986 (now Georgia Pacific), where he still works as a manufacturing engineer.
Pat began attending Community Church in 1991 and married Cheryl at GBCC in 1992. "We met after I was assigned the duty of showing the new hire around town," Pat said. "That was a good job assignment." The Ferraros have three adult children: Josh, Christen and Zach.
Pat views his elder role as an opportunity to serve God. "Having the perspective that I am on a journey that God has orchestrated and not something that is my agenda is very exciting because our God is awesome," Pat said. "If we follow His plans for our lives, we will have awesome experiences in our lives."
In his spare time Pat likes to golf, cruise in his muscle car (1987 IROC-Z Camaro), spend time in the woods and work on home improvement projects. One item Pat and Cheryl will check off their bucket list in 2019 is traveling to Israel.